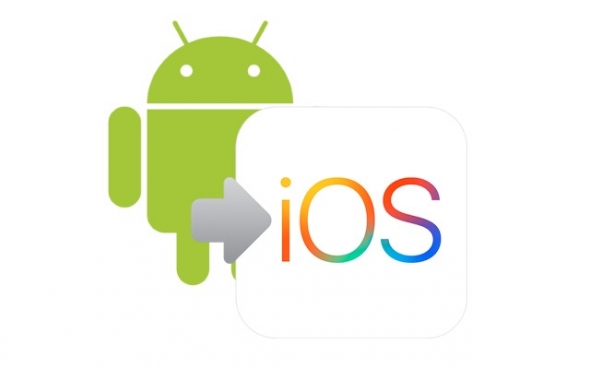 Apple's attempt to wean away Android users to it through the introduction of a new app seems to have boomeranged. The app known as Move to iOS that is available free of cost and aimed at easing the migration of contacts, photos and so on from Android to the iOS has attracted many bad reviews and ironically from Android users.
Low rating on Play Store
Apple fans will be dismayed to know that the rating of this app on the Play Store is at a low 1.8. Over 6000 users have rated the app with a single star and that is quite unexpected for Apple. The company which went live with the app just in time before the exit of the iOS 9 beta version surely would not have expected such a tepid response.
This will also make Apple think about the launch of another of its Android app, the Apple Music. In sharp contrast, Google already has its Maps, Drive and other apps firmly entrenched within the Apple Store and the reactions or usages have been more than satisfactory.
Why such a negative reaction from Android users then?
The trashing of this app by Android users can be put down to possibly a huge disappointment and let down of expectations from Apple. Many of the users find the app pretty archaic and have commented it should get drowned into oblivion. They find that it claims to boast of features they have already been enjoying for a long time and therefore has nothing new to offer.
For instance, the inability to use NFC to pair handsets for transferring data is not possible through this app since the latest iOS has just put in that feature. Incidentally, the Android OS has NFC for more than 4 years. Users are also piqued about the absence of wireless charging.
Other users have complained of their phones getting extremely warm upon installing the app. Some others could not get the outcome they desired and that led to more frustration. Then there were those who were upset with the lack of a Material Design theme to go with the app that they feel is integral to an Android app.
Users want to migrate to iOS without leaving the Android style
It all boils down to habit and some resistance to change. Users wish their Move to iOS experience to be as close to the Android style as possible and do not want to go for a totally change of body construction. The lack of Android design specs is a major point of debate and acrimony amongst Android users that have prompted them to give such low ratings to the app.
The app is not perceived to be user friendly and many feel that the mandatory requirement of having to own an iOS device to be able to use this app also makes it self limiting.
Overall, the initial experiences are nothing great and Apple needs to do some thinking to be able to get out of this one.