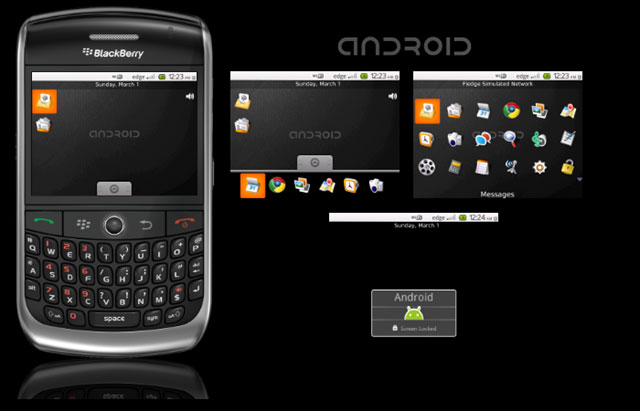 It was on the cards for some time now and has finally become a reality. Google has teamed up with BlackBerry to become a formidable force in the enterprise segment. Their enterprise version of the OS with heightened security features will surely help them face Apple and other competitors with greater command and confidence.
Significant tie up meshing two technologies
The Android OS has been picked upon for its relatively loose security architecture and that was a sore point with many enterprise firms keen on data security and protection. They have been hesitant to shift to the Android OS and have backed the more robust Apple iOS. Now however, BlackBerry will integrate its BES12 into the Android Lollipop as well as Google Play for Work and that will be a great win-win for both companies.
Win-win for everybody
BlackBerry will now have something exciting to sell and combat its cash crunch, while Google gets to compete effectively in a market that has been out of reach for some time due to security related apprehensions on the part of enterprise customers.
For enterprise customers, this is a big opportunity as they can now get the famous BlackBerry level of security along with the huge app library and other user friendly functionalities of Android.
Individual consumers will also feel happy about the rumors that an Android powered BlackBerry device is also on the cards. These rumors have been sparked off by the images of devices that may see the light of day in future. There have also been leaks of domain names, lending credence to the possible launch of a BlackBerry Android device.
Domain names tell a story
The two names of domains seem perfect for BlackBerry to launch Android handsets, given the emphasis on the security aspect. That is one area where BlackBerry has always been very strong and will help them sell devices that run on Android but are very much robust and carry better security features than the ones in market right now.
Two handsets may be launched and they will have the QWERTY keyboard with one of them named BlackBerry Venice and sporting a sliding out keyboard, typical Android buttons that are easy for navigation and the BlackBerry logo. It is expected to make its debut in November. The handset will have a 5.4inch HD display, running on Qualcomm Snapdragon 808 and with 16MP rear camera as well as 5MP front cameras.
The other one codenamed BlackBerry Prague might get launched in August itself and this will be an entry level one as compared to the BlackBerry Venice.
BlackBerry has been making moves
Over the last few months BlackBerry has been trying to boost the appeal of its OS through the addition of features that are compatible to the Android. Finally users will have something to look forward to later this year and the enterprise segment too will welcome this new initiative on the part of Google and BlackBerry.