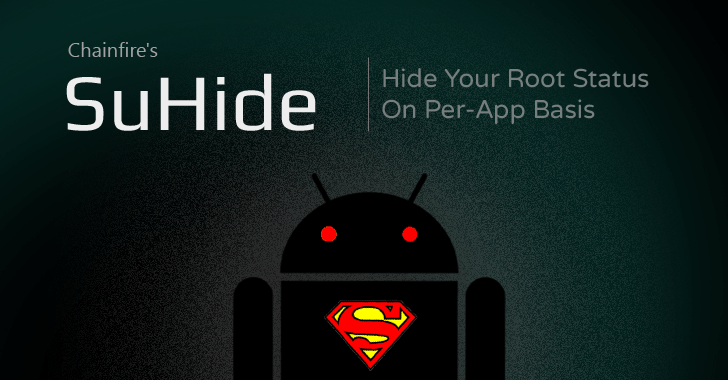 Have you ever needed to hide your rooting status from Google or your carrier? Hiding your rooting status makes it easier to get over the air (OTA) updates.
Thanks to legendary Android rooting developer Chainfire, we have an easy way to hide your rooting status. It's called SUhide Lite. Chainfire released it on August 9, 2017 through the XDA Developers Forum.
The tool has one simple function: hide the rooted status of your phone. It's an experimental mod at this point in time. It functions exactly the same as Magisk, and can be used to mask your phone's rooted status from Google's SafetyNet scanner.
Ultimately, that makes it easier for you to get ordinary Android updates.
SUhide Lite is working for now. However, even Chainfire admits that he's fighting a "losing game" and that the tool "may stop working at any time". Manufacturers and carriers frequently update their rooting detection systems to adjust to tools like Magisk and SUhide Lite.
However, SUhide Lite is working perfectly fine for now, so we have no complaints. You can download it today from the XDA Developers Forum here. If you're already using Magisk, there isn't really a good reason to switch to SUhide Lite, since the two tools perform the same task.
Alternatively, you can use the unroot feature on One Click Root to install OTA updates, then root back once the update is complete. Or, just ignore carrier updates and install your own custom ROMs. I'm not your boss.