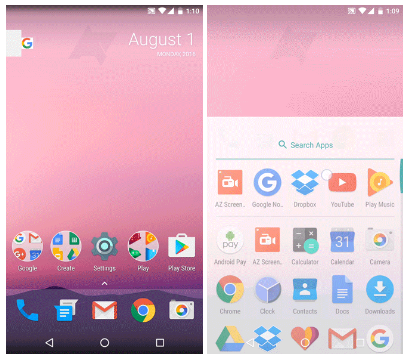 Android Police recently featured an exclusive first look at Google's new "Nexus Launcher" feature that may debut on their 2016 lineup of phones.
Android Police cited "multiple reliable sources" and claims the brand-new launcher will debut "some time in the near future", and they took that to mean that it's likely on the 2016 Nexus smartphone lineup – which are currently codenamed (and possibly officially named) Marlin and Sailfish.
Android Police gave this rumor a confidence level of "9 out of 10", although they cautioned that things could change. They say they have not tested the feature themselves nor confirmed it existed by using the APKs themselves.
The way they're treating this rumor, they're talking about it like its nuclear launch codes. It's just a new Android launcher – chill out. Seriously, their announcement page features a big red box like you're about to read classified information from the CIA: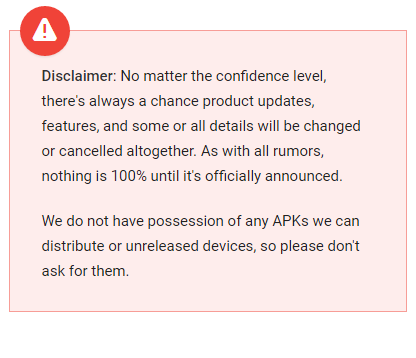 In any case, Android Police's article features a number of animated gifs that showcase the new launcher in action.
No More App Drawer Icon
The app drawer is still there in the new launcher, but Google has removed the actual app drawer icon.
You can now find the app drawer under the "frosted glass" section, where it's packaged with a static set of icons on the bottom of the homescreen. To access the app drawer, slide up anywhere in the frosted zone at the bottom of the page. Or, just tap the arrow in the frosted zone. Close the drawer by swiping down or tapping the arrow.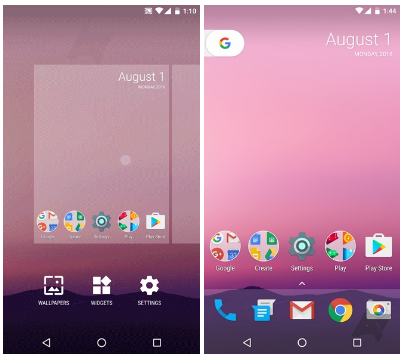 Another change is that the standard Google Search widget has been removed. There's now a calendar widget that cannot be moved or removed, along with a "G" pull-tab button in the top left corner of the screen. This will allow you to access multiple Google features in addition to the search bar.
In any case, Android Police could just be making all this up in exchange for backlinks. We just don't know. But you can check out the animated gifs in their article on the new Nexus launcher here.