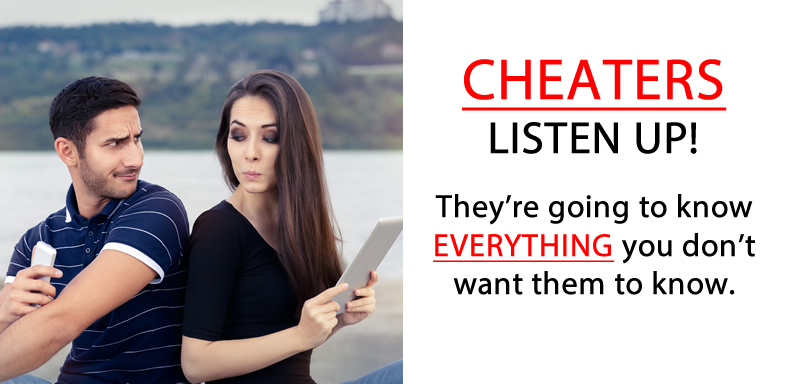 Today's technology makes it easy to catch an unfaithful spouse. A growing number of couples are now using rooted smartphones to monitor loved ones.
"Rooting" is a advanced process performed by softwares like One Click Root. By rooting a smartphone, you gain access to the core levels of the operating system.
After gaining root access, anyone can install a monitoring application. A good monitoring app tracks location data, checks messages, and can even provide a live stream from the phone's camera. The app does all of these things without alerting the user to its presence.
According to a report in The Times, the use of monitoring software is on the rise. The Times claims that a growing number of couples are now using pre-rooted phones with pre-installed monitoring software.
Mobile monitoring solutions company, is one of the industry's leading providers. Anyone can purchase an Activity Monitoring App phone that comes pre-installed with advanced monitoring software. The rooted phone operates without the knowledge of the user. It looks like an ordinary Samsung or Android smartphone.
Certain spouses are now reportedly using rooted phones to confirm their worst suspicions. Some are even using rooted phones to support infidelity claims in court.
In other cases, employers use rooted phones to keep track of employees, or parents use the phones to track the location of their teenage children.
As reported by The Times, British employers have been using the phones to monitor employees:
"Smartphones with advanced tracking software installed can be bought by British employers to snoop on staff. They can be bought in bulk and sold to customers who would have no indication that their messages, location, app use, call history, photos and emails were being monitored at all times."
Employers are reportedly buying phones to avoid inappropriate usage, while spouses are giving them to partners to get "peace of mind", reports The Times.
Installing tracking software on someone's smartphone without their permission is illegal. However, a spokesperson for Activity Monitoring Apps tells us they can't control every user:
"We have strict terms and conditions that require our customers to only use only checked applications for legal tracking with the user's consent," explains the spokesperson. "Unfortunately, we have no way of ensuring that users abide by these conditions at all times."
Why You Need Root Access
Tracking apps only work with root access. That's why enterprising Android rooting software companies like One Click Root now offer a rooting + monitoring software package deal.
Root access on Android is like running a program as an administrator as Windows. With root access, you have full access to the core levels of the operating system. You can change core functions of the operating system. You can track any section of the phone.
Rooting also lets you install a monitoring app in the background of the operating system. When the app runs in the background, it's difficult to detect. It looks and functions like any normal system app. From startup to shutdown, that monitoring app will run quietly in the background.
Put simply, without root access, monitoring apps cannot do their job properly. With root access, even an experienced techie will struggle to detect the tracking software.
You Can Install Tracking Software With No Tech Skills Required
The Guardian also recently reported on the rise of tracking software on rooted Androids, describing them as "the phone that every stalker will want".
Part of the reason for the rise of phone tracking software, according to The Guardian, is the lack of barriers to entry: anyone, regardless of their tech skills, can install hidden monitoring software on someone's phone.
You don't need advanced tech skills to root your phone and install a monitoring app. In fact, today's automated software makes it ridiculously easy. If you can connect your phone to your computer via USB and download ordinary computer software, then you can complete the process in 10 minutes or less.
Software like One Click Root even comes bundled with tracking software, which means anyone can build a rooted, monitored smartphone in 10 minutes or less without leaving their computer.
Monitoring a smartphone has never been this easy.
What Can You Monitor?
After installation is complete, users can monitor a surprising number of activities on the device, including:
WhatsApp messages, Facebook messages, and more
Camera data, including live camera feeds and deleted photos or videos
Browser history
SMS messages
Location data and timelines
App usage and data
Snapchat photos, videos, and messages
And much more
The new report linked above suggests that rooted phones with monitoring software are mostly used to catch cheating spouses. However, providers like One Click Root provide phone monitoring systems with more ethical purposes in mind – like parents tracking their children, or employers tracking their employees – with full consent of the individual.
One Click Root now offers a convenient two-in-one rooting + tracking software bundle that lets users root their phones then install monitoring software in a single click.
Rooting a Smartphone Also Makes It Easier to Recover Deleted Data
Jealous spouses are also realizing another benefit of rooting a smartphone: rooting Android makes it easier to recover deleted data.
Many cheaters think they're clever when they carefully delete data off a device, or when they use apps like Snapchat. Unfortunately for them, this data isn't totally removed from the device. It's still sitting there just waiting to be recovered.
That's why One Click Root and similar companies offer data recovery solutions. Anyone can recover data with one click. So you can root a phone, install monitoring software, and recover deleted data within minutes – even if you have limited tech skills or experience.
All of these features are making it easy for jealous spouses to check on loved ones, or for employers to monitor employees.
From Jealous Spouses to Nervous Parents and Employers, the Use of Monitored Smartphones is Rising
Jealous spouses, worried parents, and watchful employers are some of the biggest adopters of smartphone monitoring technology, according to the latest report from the UK.
Over the last few months, there's been a surge in traffic from men and women who are suspicious about their partner's phone use.
Some spouses are reportedly using monitored smartphones to gather evidence for use in family court.
Others are using smartphones to track employees and monitor usage habits. Some parents use monitored, rooted smartphones to check their teen's activity – including their geolocation throughout the day.
Ultimately, companies like One Click Root are making it easier than ever to root smartphones.