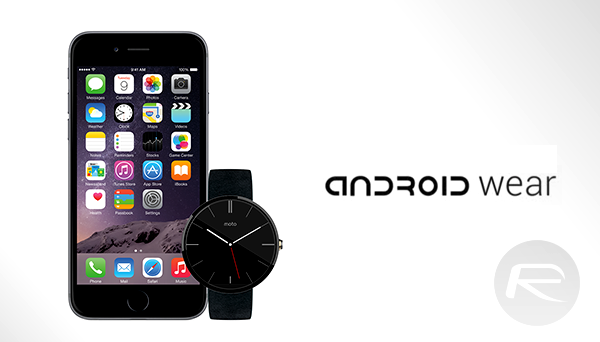 The race is on to get the lion's share of the market in the smartwatch segment. Both Google and Apple are steaming ahead with new initiatives and expansion plans. However, Google has not been having a very good run with its Android wear as compared to Apple, and has therefore come out with an application that would easily enable users to connect their Android wear to the Apple iPhone.
Application to unite devices
Google hopes this move will help them boost sales of their smart watches. They believe that till now due to their watches running on various OS platforms, they have been unable to push sales to the extent they would have liked. This move of unifying the devices through the application is expected to yield them dividends. The application was released in August.
Till now, Android wear only worked when paired with phones that ran the Android OS. But due to the tremendous fragmentation of this OS with many phones still running Jelly Bean and Kit Kat versions, the outcome was not positive and Google has been unable to make the impact it seeks to make.
Apple on the other hand has always had the Apple Watch tethering only to the iPhone and has faced no issues whatsoever.
Smart move by Google
Google has done the next best thing. It has through this application now made it possible for Android wear users to connect to iPhones. Users can now quickly get directions, information and notifications just through a glance at their smart watch and that should encourage more and more people to go for Android wear.
However, this app will not enable the watches to talk to the other apps that the user has on his iPhone and that is one challenge Google has to overcome. Due to this, many of the iPhone users may not think of defecting to Google and that represents a huge opportunity loss for Google.
Google will also make prices competitive
The Android watches compatible with iPhones will have a price range between $100 and $400. This again will be an attractive range for users as Apple sells its watches between the $350 to $1000 range with some of its luxury models even exceeding $1000.
These watches will appeal to those who are looking for possibilities of what to do with their devices and are not going to appeal to the mass as such. Google is riding on the hope that if Apple could sell more than 4 million of its watches despite the steep price, this move can certainly enable Google to play catch up to some extent. It only has the Samsung Tizen as its other competitor to watch out for which has a 7.5% market share.
These new Android smart watches are expected to be compatible with all iPhones whose operating systems are at iOS 8.2. It is a good move by Google to organically expand the smart watch market.