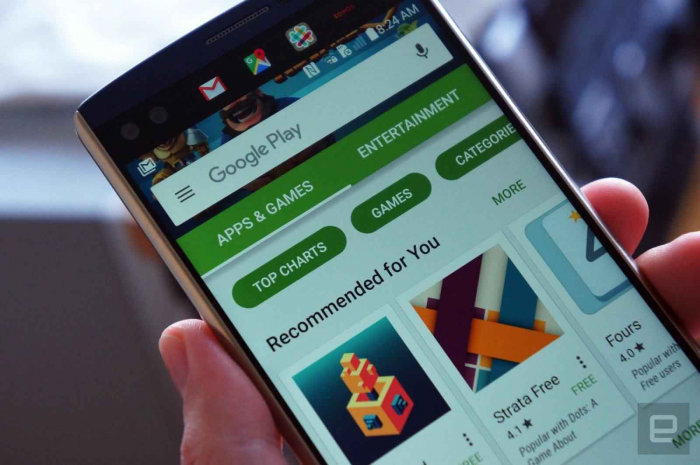 Calling all people who can decently hack apps, if you need some extra cash, well it might just be your lucky day as Google is currently offering $1,000 to people who can hack Android's most popular apps. Google has released the Google Play Security Program in partnership with HackerOne and several other Android developers.
This bounty program isn't a first for the tech giant as it had offered similar programs before however, this is the first time that it has partnered with individual developers. As of now, there are 13 most popular app developers that are part of the program. The program includes popular apps such as Tinder, Duolingo, DropBox, Snapchat, Head Space, MyMail and a whole lot more.
The rubric for the programs are pretty much simple – once you discover a bug or vulnerability in one of the included apps, you just have to report it to its respective developer so they can work on it and fix the bug or the vulnerability found. Once the problem is fixed, the app developer will pay you for your bug or vulnerability discovery and then Google will add another $1,000 bonus on top of what the app developer gave you. Aside from that, Google will also collect data and share it with other app developers so that they can also address the same issue(s) found. Keep in mind that this program works in a first-come-first-serve basis – so whoever gets to report the problem first, Google will give the bonus reward to that person. In other words, if there are multiple individuals who discover a problem, the very first one of them to report the problem will get the reward. At this time, the bounty program is available to only 13 app developers however, if it proves to be a successful program, then chances are Google will expand it to other app developers as well.
Bug bounty programs are nothing new and the so-called "white hat" hackers can definitely make a decent living out of working with tech companies to fix any security issues. Both the tech and video companies are offering rewards to any person who can hack their hardware and services. This is really a win-win situation as it provides a way for hackers to make a decent living while helping tech and video companies to keep users' personal information safe.
So far, once of the biggest bug bounty programs was offered by Microsoft. Way back in 2015, this tech giant has increased its bounty reward from $50,000 up to $100,000. Imagine that huge amount and to think that was already a few years ago. So if you want to make similar money, while helping Google and its users then you will be even gladder to know that they are also offering another $100,000 to anyone who can pull off a major Chromebook hack. The condition to qualify for that $100,000 reward is that the hacker must be able to pull off a "persistent compromise" in Chromebook under a guest mode.