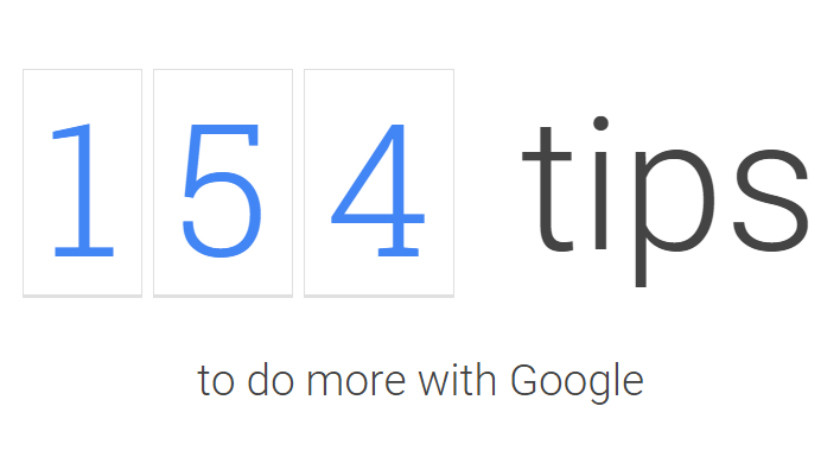 Everyone loves a good tips and tricks article on the internet. Google clearly understands that as it just recently released the ultimate list of 154 Google tips and tricks.
The tips are broken down into five categories, including:
-Save Time
-Do More
-New Device
-Ask Google
-Improve Access
Google actually plans to add to this list over time, turning it into the largest (and most official) list of Android tips and tricks on the market today.
You can also choose to sort tips by different apps – like YouTube, Google Drive, Chromecast, or Google Play Store.
You can find the list of tips and tricks here: https://get.google.com/tips/
Some of the best tips and tricks we've found so far include:
-How to turn on the flashlight using your voice
-How to learn about your flight and destination using Google Now
-How to track packages using your device
-How to browse in a language you don't speak
All of the tips are separated into nifty little buttons. When you click on a tip, a pop-up window instantly appears with a very brief tutorial on how to implement that tip.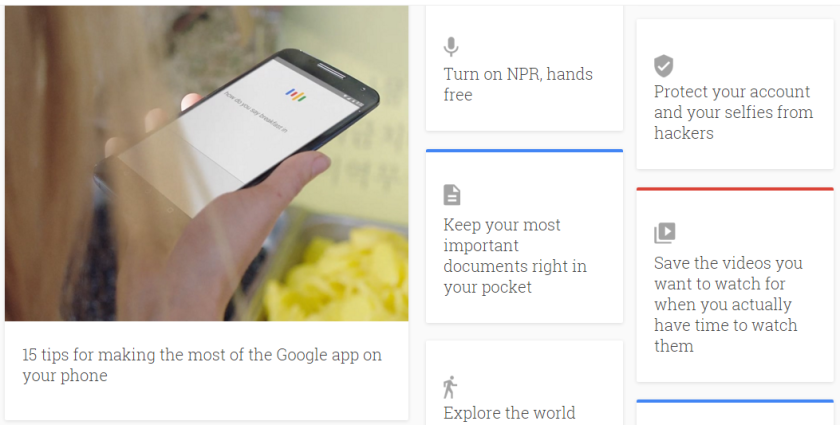 Want to learn how to get more out of your Android device? Check out the list of Google's tips and tricks here.