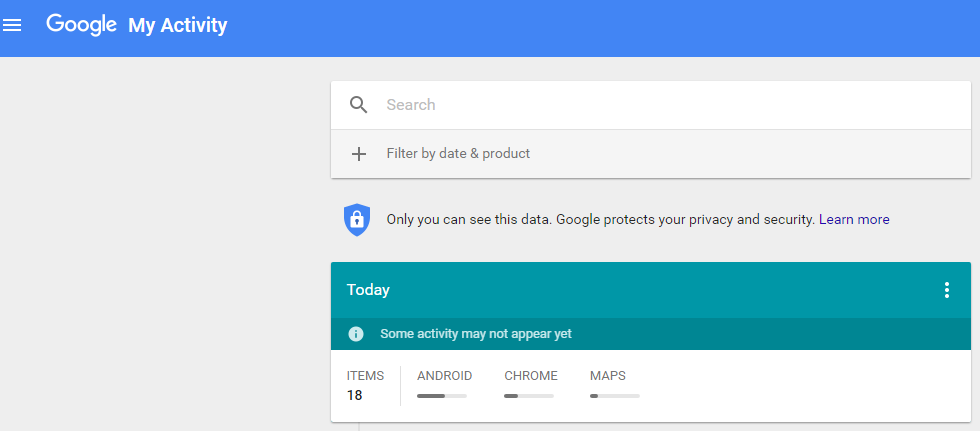 Google knows a lot about you. The more Google services you use, the more Google knows about you. Now, thanks to something called My Activity, you can get a centralized look at exactly how much Google knows about you.
My Activity is a new service created by Google to improve transparency.
The service combines all of the data Google knows about you into one convenient spot. Previously, you had to use multiple tools to find out everything Google knew. You had to check one page for YouTube data, for example, and another for advertisement data or location data.
Finally, Google has combined everything into a simple chronological listing that you can easily comb through.
Check it out here: https://myactivity.google.com/myactivity
One of the neat things about My Activity is that you can easily delete specific items or even entire topics. You can also adjust your settings to control which data Google keeps.
You can also view activity across Android, Chrome, Maps, and other platforms.
If you use Android, the chronological view is surprisingly in-depth. For example, I checked WhatsApp when I woke up this morning and this is what Google sees:

It's actually pretty sad how much I check my phone…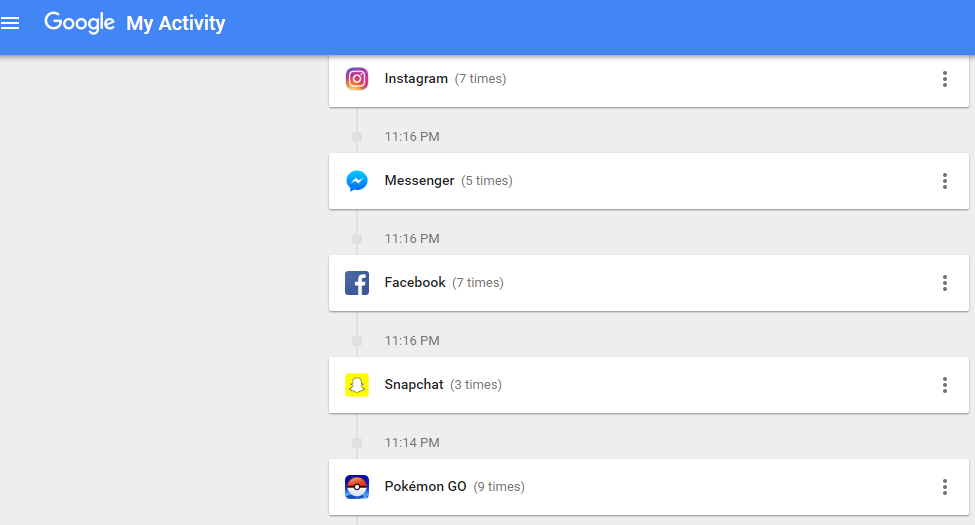 Anyways, you don't have to look through My Activity in a chronological order. You can search and filter the results – including by Google services like YouTube, Voice & Audio, Maps, Google Now, Play Music, Search, and more.
To better manage your Google Activity, click on the three vertical dots in the top right-hand corner and click Activity controls. You can instantly prevent Google from tracking say, your Web and App activity or your location history.
Google also explains why they track each data – like to make Maps results more relevant.
Privacy nuts will still freak out about how much Google knows, but personally, I don't mind that it uses my information to recommend new songs on Google Play Music, or to deliver ads that I might actually find interesting. Check out My Activity here.