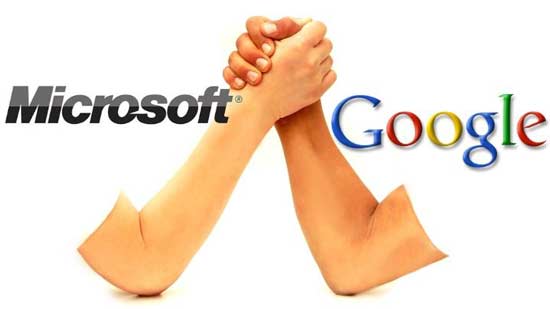 Samsung is in for a protracted legal battle with Microsoft with the latter filing a suit about the South Korean major breaching licensing technology contract obligations. The smart phone market has been growing exponentially in the last couple of years and the stakes are indeed high for all players. Samsung has leadership position in this market but now faces the accusation by Microsoft that it has stopped making royalty payments for using patented technology of Microsoft. Samsung has not yet responded saying it will study the complaint and then determine the measures or steps to be taken.
Non-adherence of contract since 2011
The contention of Microsoft is that Samsung has contravened the contract signed in 2011 after careful negotiations. That contract stipulated Samsung to make intellectual property payments to Microsoft. The sales of Samsung Android phones has quadrupled in the last 3 years from around 80 million handsets to over 310 handsets in 2014.
Not even Samsung expected this kind of a response to its handsets though it did believe that the usage of free Google Android as the operating system would boost sales of its handsets. But ever since Microsoft inked a deal to purchase the smart phone business of Nokia, Samsung has stopped adhering to the contract terms. Microsoft believes Samsung has used the Nokia acquisition as a ploy to not adhere to the licensing deal.
Readers would recollect that Microsoft acquired Nokia's smart phone business for $7.52 billion. Before its acquisition and in the earlier years, Nokia used to rule the mobile phone market till 2007 before Apple introduced its iPhone and Samsung too came up with its Android based smart phones.
Microsoft's entry into the Android world
Post its acquisition of Nokia, Microsoft launched its smart phones with Android as the operating system. This was intended to wrest sizeable market share in this growing segment and Nokia X2 was the design that was supposed to kick start this process.
The Nokia X2 was chosen after an update to an earlier design that was unveiled by the Finnish giant prior to its acquisition. Microsoft maintains that it has infused the operating system with some of its patented technology and intends to license the intellectual property rights to handset makers who would be interested in making phones for Microsoft.
Samsung – a long time partner
Samsung has been working with Microsoft for a long time now and has been manufacturing many computing gadgets that use Microsoft software. It even has a Windows version of mobile phones. Microsoft while appreciating this partnership and Samsung's contribution overall maintains that it has sued Samsung to ensure it gets its due royalty income from Samsung as per the contract agreed to by both companies. It says it will pursue this to its logical end.
Microsoft says it is puzzled at Samsung's volte-face after signing the contract and says it would be able to enforce the legal contract successfully.