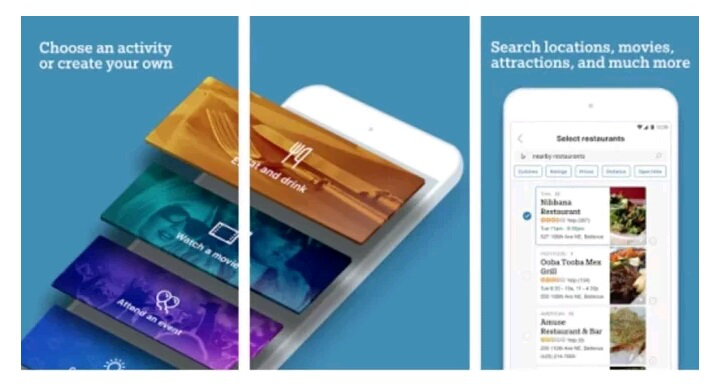 Microsoft is known for having tons of apps on other platforms for users who plan a lot of activities on a daily basis and there are times when it is hard for them to recall or remember what those plans are. To remedy this problem, Microsoft has released a new app on the Google Play Store recently that helps users fix any problems in planning any casual group event. The new Android app is called "Who's In" – a popular phrase commonly used in organizing or planning an event.
We all know that planning any kind of group event is a not an easy task, especially if you're planning a big event. Usually planning an event starts on looking for activities to do such as eat out, watch a movie, or attend an event, and so on. After you've decided what to do, you look for a perfect place and time that works for everyone involved. It is definitely a laborious job and you'd know this if you have experienced planning a group event on any chat apps these days. It gets exhausting especially when everyone has different suggestions for places and time and at some point, it gets really tiresome. However, that's not the case anymore so you have to say goodbye to the exhausting group event planning thanks to Microsoft's Who's In app for Android where you can now create and plan group events without losing all your energy.
This new Android app is easy to use and helps users in setting any casual get-togethers directly from any chat app in an Android device. And yes, you heard it right – the Who's In app works for any chat app.
The app has long been introduced to iOS devices since April this year and apparently now, Android users can get their hands on this useful app as well. However, the story does not end there. It is not necessary for other group members to have the app installed on their Android device although they have to have the Who's In App before they can create any event.
Furthermore, the Who's In app works just fine even if you don't create an account. It is a fast, accurate and user-friendly app – when you open the app, you will be greeted with four different activity suggestions such as "Eat and drink, Watch a movie, Attend an event and Create your own". Just tap on any activity you want and then the app will show you nearby places which is compiled through Bing search. After that, you have to select the desired meeting point or meeting place and then pick a time as well as send the invitation link to your friends through any chat app on the device. And on the receiver's side, you will notice that the link opens a browser if they don't have the Who's In app installed on their device. Users can confirm their attendance in the planned event. What's even more interesting is that the creator can select any multiple locations, dates and times, which will all get converted automatically into a group poll on the other users' ends. Awesome right?