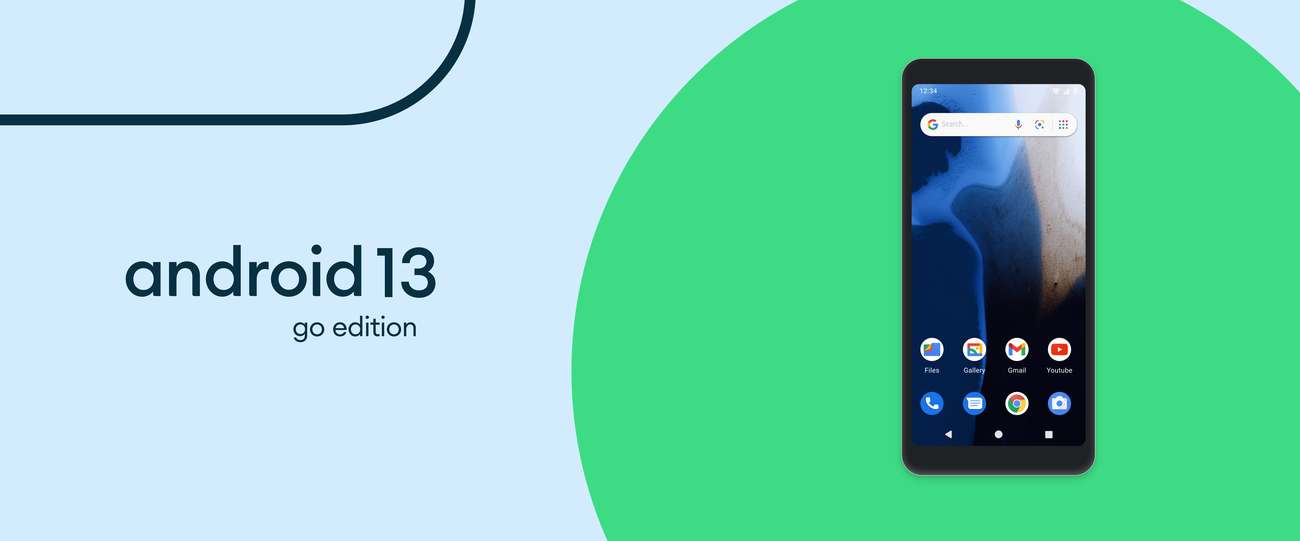 Ever since its introduction 6 years ago, Android Go has been making the optimal mobile experience for entry-level smartphone users possible. If you've ever struggled with RAM, storage and data constraints, chances are you already know about the blessings of Android Go.
This year, we're finally getting the Go edition for the latest version of the Android OS. New devices running Android 13 Go are expected to start rolling out soon, but the time and date specifics remain largely unknown.
Luckily, we do have some insight into what the new release is bringing to the table.
What is the Android Go edition?
For those who don't know, Android Go edition was first introduced for Android Oreo near the end of 2017. What prompted it were the issues the majority of low-end smartphone users were facing due to limited storage space and RAM. The performance was far from optimal and the entire experience was kind of ruined because of it.
In order to provide every Android user with an enjoyable experience without forcing them to spend money on higher-end models, Google came up with the Go edition as a perfect solution.
The operating system and preinstalled apps on Go are much lighter. Performance and speed aren't compromised and space is freed up for things that really matter to you: photos, music, apps and games you love. The Go edition allows you to make the most of your storage and overcome the inevitable limitations of an entry-level device.
But don't fret – just because Go is an overall lighter version of the Android OS, it doesn't mean that security and privacy are lighter too. They are held up to the same standards as on regular Android devices, if not even stricter.
What's in it for you with the Android 13 (Go edition)?
Android 13 (Go edition) aims to ensure maximum reliability, customizability and efficiency on low-end smartphones. 
This will be achieved through a few things. Among them are regular Google Play System Updates different from the software updates on normal Android 13 phones. This means devices will be kept up-to-date and running smoothly without having to wait for large, storage-consuming updates. 
Another thing that'll optimize your experience is Material You. Material You was introduced with Android 12, and now we can expect an enhanced version of it to really pack a punch in terms of customization options. As an Android 13 Go user, you'll be able to personalize your UI appearance in a way unique to you without it impacting your phone's speed.
Moreover, the planned addition of the Discover feature will allow content suggestions tailored to your interests. And finally, you'll also get to enjoy some of Android 13's cool features on the Go platform as well, for example the app language preferences.
The bottom line
If you don't want to spend a bunch of money on a high-end phone but still want to have a reliable device, you may want to consider Android 13 (Go edition). What we know about it so far sounds quite promising and it seems like there will be little to no difference to the non-Go platforms in terms of user experience.
The choice is yours – we hope you ultimately find something that works perfectly for your needs and your budget!