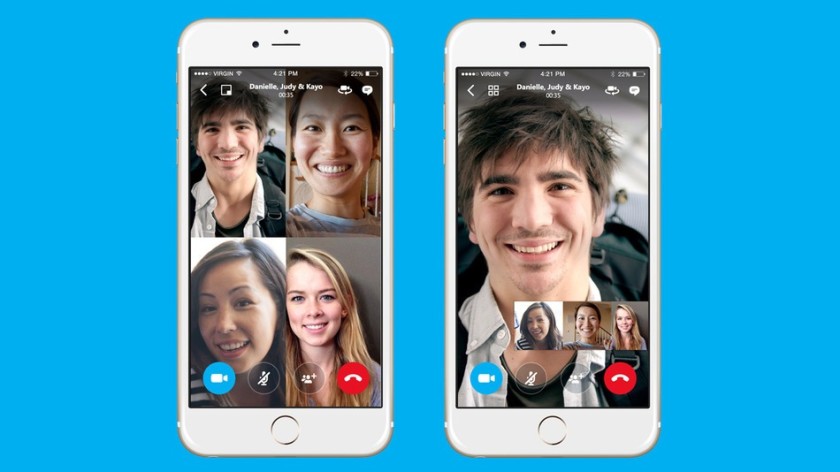 Microsoft celebrated Skype's 10th birthday by introducing a huge new feature: free group video calling for all mobile users.
The feature was announced on Tuesday, January 12 (Skype's official birthday) although Microsoft did not announce a rollout plan.
Free group video calling is coming to Android within the next few months. The feature is also coming to iOS and Windows Mobile – so Android users aren't getting treated with anything too special.
We don't know when it's going to arrive, but you can sign up for a special sneak peek preview here.
When you sign up for that preview, Microsoft will setup free group video calling on your mobile Skype app and then send you an email when that feature is done setting up.
Skype announced the news on its official Blog here.
Microsoft Facing Increasing Competition
Microsoft didn't just add free group video calling to Skype out of the kindness of its heart.
Instead, Microsoft's Skype is facing more competition than ever from a slew of popular messenger apps. Facebook Messenger, WhatsApp, Kik, Hangouts, WeChat, and others are just a few of the popular alternatives available to Skype users.
There's one thing that these apps don't have, and that's free group video calling (except, of course, for Hangouts).
Microsoft is hoping that this is enough to force Skype users to stick around.
Hangouts, obviously, does let you have a group video call with up to 10 people. It's also pre-installed on most Android devices. However, users often face quality issues and the service is far from perfect. Skype, which is known for having pretty good stability, offers the best alternative to Hangouts.
Meanwhile, previous updates to Skype on Android have introduced features like the ability to send video messages to groups. The desktop version of Skype has also had group video calling for a little while.
Clearly, group video chat on mobile devices was the logical next step.