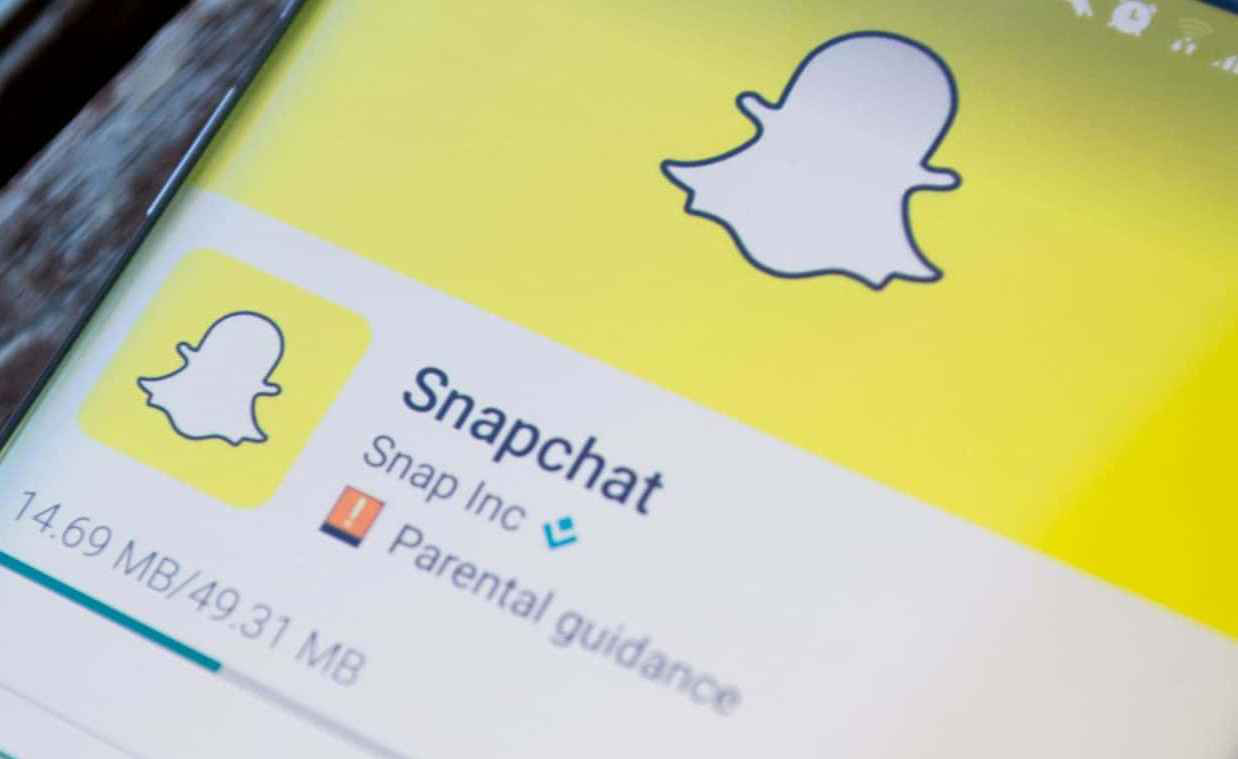 Although this has long been overdue, it's still good and pretty much better late than never as Snapchat will get even better as its CEO, Evan Spiegel talked about how Android development will be critical to global growth – but then again, why haven't they figured this obvious fact out sooner? Anyways, again, it is still better late than never so Android users should rejoice as Snapchat has just discovered that developing better for Android will help boost its reach worldwide, user base and help them reach their financial targets.
CEO Evan Spiegel outlined the difficulty with developing for various flavors of Android on Snapchat's third quarter earnings conference call. He also noted that the company is doubling down on the platform. From a management perspective, what's alarming is that Snapchat took long enough to figure out that it needs Android to reach all markets all over the globe. This is pretty much given considering the fact that not all Snapchat users uses an iOS device and that Android has 85 percent of the smart phone OS market according to IDC.
It is really a great challenge in improving Snapchat apps when there are more than 60,000 Android variants they have to work on. And now Snapchat will apparently share this dilemma. It is kind of disappointing to think that they wouldn't realize this if it wasn't for the company's third quarter report where its earnings and revenue fell short of what they expected, not to mention that the user growth was also another disappointment.
In the third quarter report, Snapchat had a net loss of $443.16 million on the revenue of $207.94 million. Financially speaking aside, Snapchat still hasn't lost its touch has a social user base that's appealing to many users – for instance, according to a regulatory filing, Tencent has acquired more than 145 million shares of Snap
Spiegil said that the company will redesign its Android app to boost its audience and its usage. This redesign could be troublesome for Snapchat as they can't afford to make any mistakes. Snapchat acknowledged their key mistake of failing to develop Android better after all.
In its quarterly regulatory filing, Snapchat noted the Android engagement conundrum:
"The majority of our user engagement is on smartphones with iOS operating systems. As a result, although our products work with Android mobile devices, we have prioritized development of our products to operate with iOS operating systems rather than smartphones with Android operating systems. To continue growth in user engagement, we have and will continue to prioritize improving our products' operability on smartphones with Android operating systems. If we are unable to improve operability of our products on smartphones with Android operating systems, and those smartphones become more popular and fewer people use smartphones with iOS operating systems, our business could be seriously harmed."
On the earnings conference call, Spiegel stated that Android is critical to Snapchat's global growth and that by focusing solely on iOS, Snapchat has pretty much made their work cut out for them when it comes to Android as they have a lot of rebuilding to do. One of the shocking thing about Spiegel's statements is that they apparently have not included Android in the equation when it comes to emerging market growth.
Spiegel stated that:
"As part of our quality efforts, we have been building a new world-class device lab for test automation and quality assurance. We've also distributed a wide variety of Android handsets across our engineering organization to ensure that we have ongoing qualitative feedback on Android application performance and design. In Q3 alone, Snapchat was used on over 60,000 different Android model variants. Given the sheer volume of different Android handsets used to access Snapchat, we have had to establish new processes to ensure that our quality efforts can be maintained. This will be an ongoing investment, but I am pleased to say that this quarter, monthly crash rates across both iOS and Android reached an all-time low since we started tracking this metric early last year.
We are fortunate to grow our business from a position of strength with the young audience in a developed world, the tip of the spear that drives broader adoption trends across the technology ecosystem. For example, we now reach over 70% of the 13- to 34-year-old population in the U.S., France, the U.K. and Australia. However, in order to further scale our user base, we need to accelerate the adoption of our product among Android users, users above the age of 34 and users in the rest of world markets. This means that we will have to make some changes to our product and business.
To attract more Android users, we are building a new version of our Android application from the ground up that we will launch in select markets before rolling it out widely. This new version of our application leverages everything we have learned about building for Android over the past 5 years to provide a more performing product experience that we know our community will appreciate. This effort requires significant engineering resources across all of our engineering teams and will be a huge focus over the coming year. After seeing the results of increasing Android performance over the past few months, with significantly more Android users added than iOS users in September, we wish we had done this sooner."
Needless to say, if Snapchat had figured this out sooner, they wouldn't have this predicament now and they wouldn't be on this financial pickle situation.