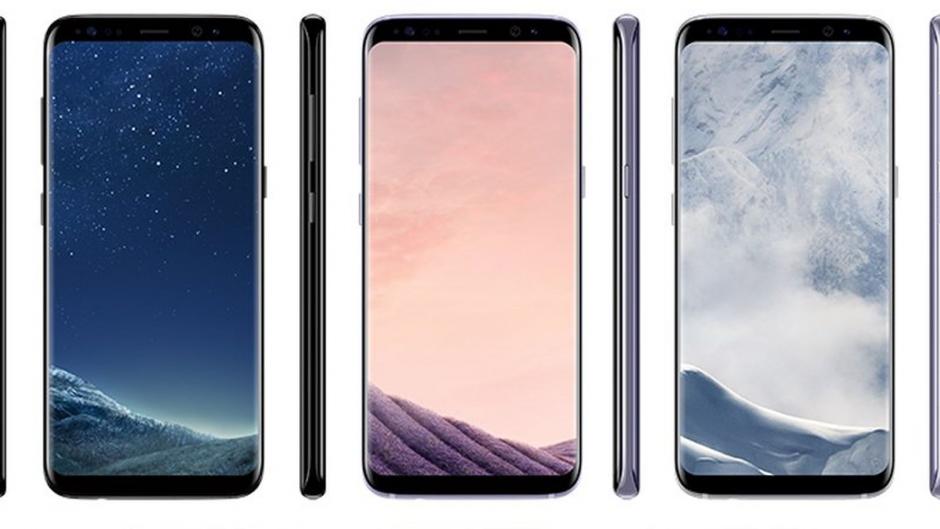 Samsung's upcoming Galaxy S8/S8 Plus smartphones are smashing pre-order records in the company's native country of South Korea. At the time of writing, the S8 has 5 times as many preorders as the Galaxy S7 did in its entire pre-launch phase.
Preorders end on April 17.
Currently, the Galaxy S8 and S8+ have received more than 550,000 preorders. That's significantly more than the 100,000 preorders Samsung received for the Galaxy S7, and nearly triple the number of preorders for the Galaxy Note 7 (200,000 preorders, which was a record at the time).
Some expect preorders to reach a million by April 17.
An unprecedented 3,000 stores across Korea are carrying the Galaxy S8.
Why preorder? Samsung has given customers big incentives to preorder: customers can choose either a free Bluetooth speaker or a KRW 400,000 gift card.
According to a report from GSMArena, stores in Korea are claiming that 80 to 90% of store visitors were there to order the Galaxy S8.
Another interesting stat about preorders is that the preorders are almost evenly split between the Galaxy S8 and S8+. Typically, the smaller unit is more popular among consumers. Samsung also reports that the premium-priced 6GB/128GB model is in particularly high demand.
The S8 is largely expected to beat sales figures for the S7. In one full year since launch, Samsung has sold 49 million units worldwide. However, they have not set specific sales targets for this year's S8. Industry analysts are predicting nearly 13 million S8 phone sales in the first month of availability.
Obviously, the S8 has been generating significant hype. The biggest question at this point is whether or not Samsung can keep up with demand: so far, demand has outstripped their supply, and they've increased production capabilities in an effort to keep up.