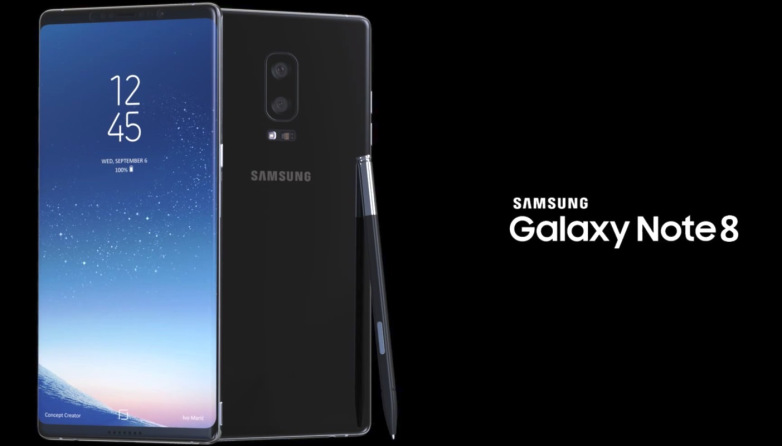 The Android community has received confirmation that the Samsung Galaxy Note 8 will be officially announced on August 23.
Samsung officially announced the upcoming announcement in a blog post earlier today.
The launch of the Note 8 isn't a surprise to anyone. However, the date was previously unknown. Typically, Samsung has announced the phones at the end of August or beginning of September, just before Apple's annual iPhone launch event.
The Note 8 will be launched at Samsung's Galaxy Unpacked event, scheduled to take place in New York City. If you somehow missed the invite, then you can watch the livestream online through Samsung's website.
Some of the anticipated tech specs of the Note 8 include a 6.3-inch dual-curved edge Super AMOLED Infinity Display screen (oddly, that's just 0.1 inch bigger than the display for the Galaxy S8+).
Samsung will also likely stick with the 1440×2960 quad HD+ resolution.
In terms of processing power, the Note 8 features similar specs to the S8 and S8+. There's a Snapdragon 835 chip and 64GB or 128GB storage options.
One surprising feature is the RAM. The Note 8 is expected to be the first Samsung flagship to feature 6GB of LPDDR4X RAM.
The camera is expected to feature a 12MP + 12MP dual-camera system with independent optical image stabilization and Dual Pixel support.
Another surprising tech spec is the battery size. The Note 8 is expected to feature a 3,300 mAh sized battery. Some were hoping to see a larger battery – especially given the fact that nearly everybody complains about battery life, but nobody complains about phone thickness. Nevertheless, Samsung's software team has been decent at optimizing battery on the software side in recent years, so it might balance out okay.
Stay tuned to the One Click Root blog for more news about the S8 on launch day on August 23.