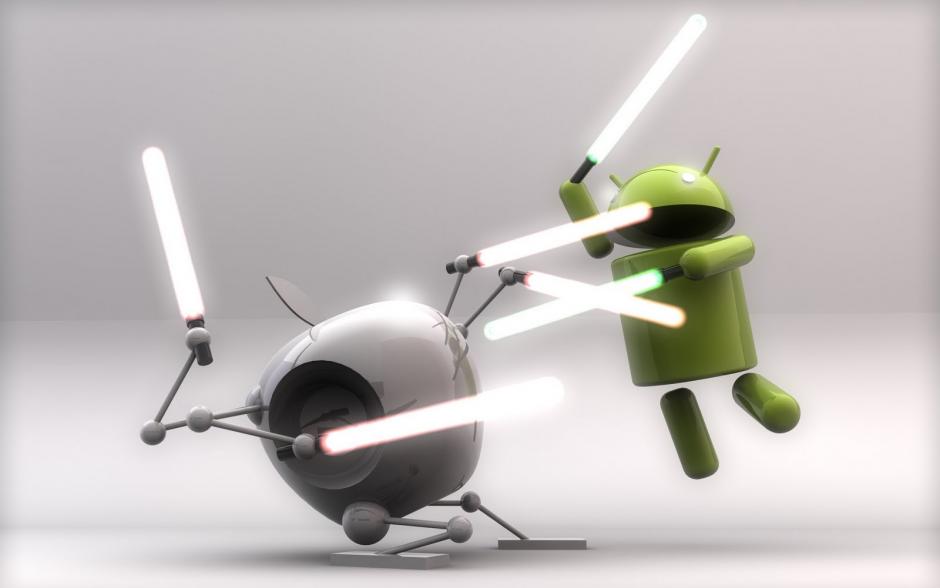 It is a numbers game in the highly competitive smart phone market, though there are only 2 serious players with their respective OS influencing more than 95% of the market. Yet, when it comes to profitability, it is Apple that has the edge over Google despite a much lower market share.
Market share scenario unlikely to change
Google has a stranglehold on the numbers. More than 80% of smart phones operate on Android but in terms of profitability, it is not going to enthuse its shareholders too much. However, given the scenario today, it is unlikely there will be any change, despite a slowdown in growth of smart phone sales that has been projected.
So, what about the iPhone? Well, there is no doubt it is a wonderful product but new consumers are not looking for expensive smart phones as first buy. They are more than likely to go for the many variants of lower cost phones operating on Android to first check out how they can use such phones before perhaps after some time venture into buying the more expensive ones. This trend has been noticed in strong as well as newly emerging economies and that is going to continue.
High cost handset makers feeling the heat
The profit margins on the Android platform are very thin. Makers of handsets like LG, HTC are finding it difficult to make decent money while those like Xiaomi and Huawei are able to offer much lower priced handsets and yet make money on their sales.
The Chinese market has been a huge driver for such products with the Indian market a close second. However, with China going through troubled times with respect to its economy, the slowdown projected may very well take place. In this scenario, it will be all the more difficult for Apple and its iPhone to register big sales numbers. Those numbers will come from Google and its Android only, thanks to providers of low cost handsets piggybacking on the Android OS.
For Apple, the rising Chinese middle class segment was a big market and that is what led it to expand its retail presence in that country. But with the slowing down happening, Apple will have to revise its strategy and perhaps coax users of high-end Android to try out the iOS by offering incentives.
Players like Xiaomi reaching out to other markets
One indication about the declining Chinese market can also be got from the approach of companies like Xiaomi that is reaching out markets within Latin America and India. The Indian market in particular has been very encouraging for Xiaomi, given its price sensitivity and the ability of Xiaomi to come out with models across the price range.
Apple on the other hand has found it difficult to make any noticeable impact in Indian markets as well, thanks to its high price entry point. That is something it needs to review if it wishes to create a stir in the Indian markets, going ahead.