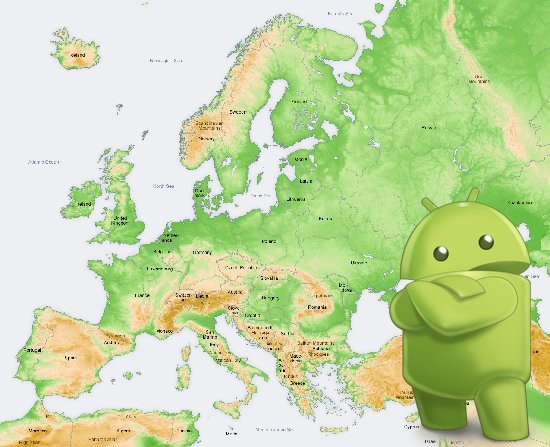 When Microsoft acquired the handset business of Nokia, there was a lot of flutter in the mobile market place. People wondered why a giant like Nokia was exiting a business it had been a leader of for many years and why would Microsoft want to buy it. But Microsoft obviously saw the business merit of this acquisition and may have hoped it can gain market share quickly in an environment dominated by Google and Apple.
Dropping Sales In Europe
However, sadly, its plans have not fructified. The latest smart phone figures for sales for the last 12 weeks ending September, places Microsoft at a distant third. What is also worrying is that its already negligible market share has shrunk further in a market like Europe. Countries like the UK, France, Germany and Spain have not shown dramatic increase in sales figures for Microsoft. Only Italy has shown some gains for the Windows Phone. Even that is not much at just 1.5% increase over last year, giving Microsoft a 15.2% market share and way behind Google at 71.8%.
Italy though was the exception when you consider that the other four countries mentioned above suffered declines. The huge drop of 1.4% in a market like Germany, leaving Microsoft with just a 7.1% market share certainly is not very encouraging news for Microsoft.
Apple And Google Consolidate Gains
In contrast, the two leaders of the market Apple and Google have consolidated their lead. Apple with its release of the iPhone 6 as well as 6+ could register a bump in sales. In the UK and Germany, its market share went up by 1.7% and 1.1% respectively over the same period last year. Apple even beat Google's market share rise in this period across the five European countries clocking 1.5% over Google's 1.4%.
Google though with its commanding market share of 73.9% still managed to register a 1.4% increase in these markets and that is a significant achievement as it is on a much larger base. Its nearest competitor is Apple which has a 15.4% market share.
US Sees Rise Too
Here too, Google increased its share by a whopping 4.5% to enjoy a 61.8% market share. Interestingly, Apple lost out in this market taking a drop of 3.3% to be second at 32.6%. Windows Phone market share too shrank from 4.6% to 4.3%, further increasing the woes for Microsoft.
The Chinese market and a brand like Xiaomi however is proving to be a winner for the Android OS. The popular models like the Red Rice 1S and the Rice Note have been the top selling devices enabling the company to get a 30.3% market share. Samsung is way behind at 18.4% and has seen its sales volume dropping not only in China but also in the other major market, India. Google now has a stranglehold market share of 83.4% in the Chinese market and with its new Android L launch, things are only going to become better.