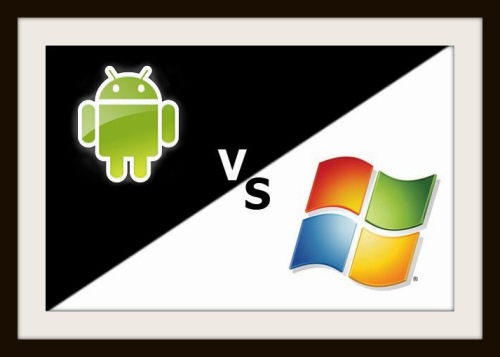 The price war is heating up. The launch of two of the Windows phones recently is going to only add fuel to fire and shake up this smart phone and tablet market even further. Google Android that has been enjoying a huge market share will surely take cognizance of this move from Microsoft Windows.
Windows Tablets To Provide Stiff Competition For Google
Earlier, if you wanted a tablet for less than $150, your choice was limited to the Android range. But now that the Toshiba Encore Mini with a 7 inch screen has been launched at much below &150, Android will face stiffer competition. Those wanting a larger Windows tablet can expect the 8 inch Acer Iconia Tab to be launched soon and this will have an 8 inch display and may cost only $150. These models run on Windows 8.1 and will also support the impending release of a new operating system from Microsoft.
Android certainly still has the edge, given its market share and proven quality. However, the large number of choices available to the user when purchasing an Android at different price points may well turn out to be its bug bear. A consumer looking for an affordable Windows tablet is more likely to gravitate towards it when available and not buy Android. If other companies in addition to Toshiba and Acer get into this space, the consumer will have a wide variety to choose from for tablets below $200.
Microsoft Promoting Tablets More Vigorously
Till now, Microsoft has not been very aggressive about its strategy for tablet sales. But it seems to have decided now that it needs to use its highly proven and successful Intel processors to power these tablets. This is in contrast to the Windows RT version it released as a cheaper option and which was powered by ARM processors.
Toshiba and Acer will now promote these Intel processor tablets for Microsoft and others are expected to follow suit as Microsoft is going to pay them to push more than 35 billion Intel processors run gadgets into the market this year. Windows will also ensure that the lower cost models will be supplemented by free giveaway of Windows operating system. Microsoft will give these to companies wanting to use Windows in tablets with screen sizes that are less than 9 inches.
Advantages Of Both Operating Systems
You cannot go wrong buying either Android or Windows for your home needs. Both have their own advantages. For instance, the Windows tablet will complement your laptop, desktop already running on Windows 8.1 as you would already be familiar with its interface.
Android tablets are not only low cost but also offer you wide software variety through the Play Store for playing games, though there would be some optimization issues. Here again, if you are used to an Android smart phone, you will find the Android tablet easier to interface with.