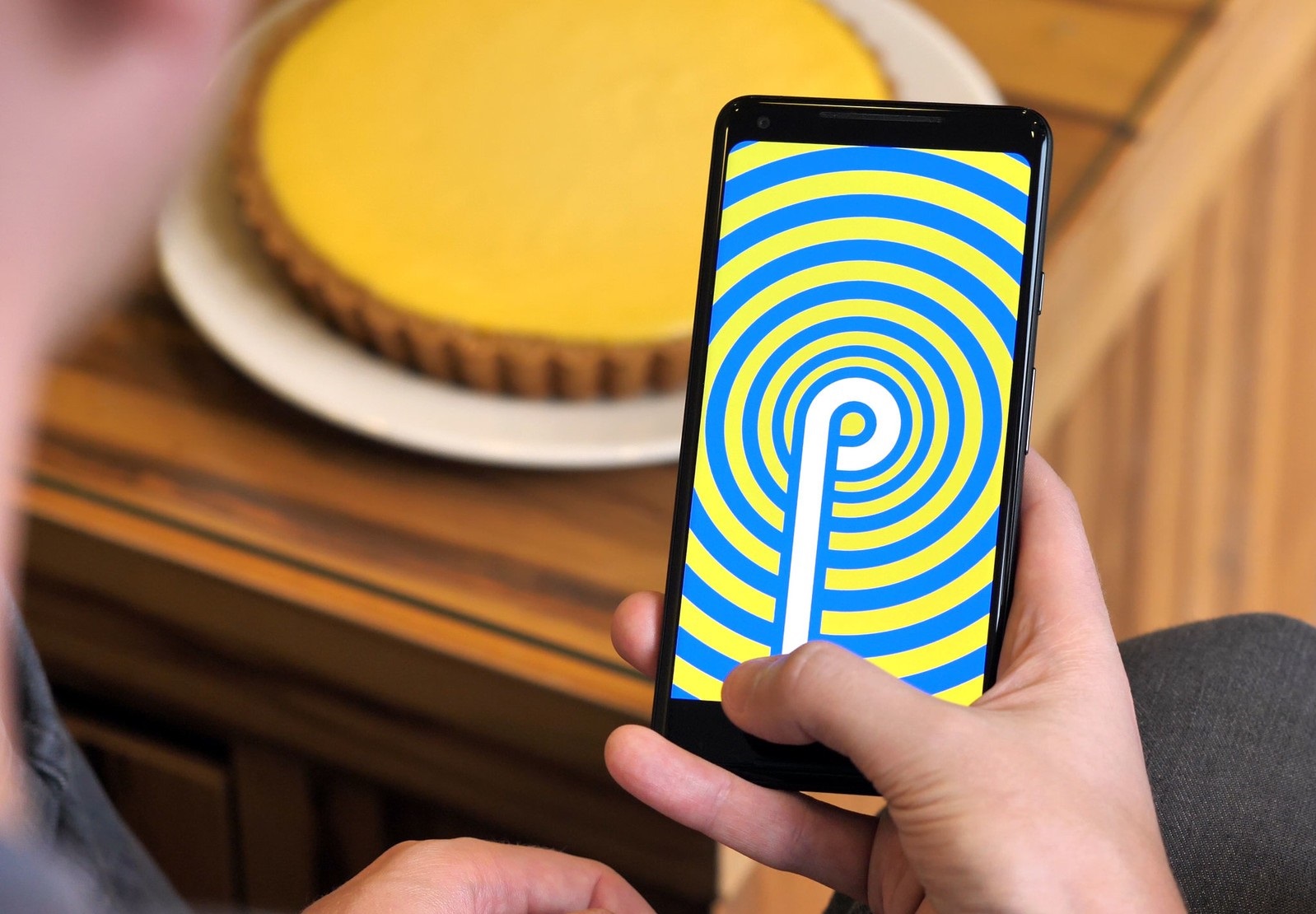 Google has officially launched Android 9 Pie after just a year of Android 8 Oreo. And what has Google to boast about this new version of Android, nothing else than just being the most complete, comprehensive, and stable Android version yet!
For Google, Pie has three characteristics: intelligence, simplicity and digital wellbeing. The latter will be released later this year, but the beta version can be accessed by Pixel owners now. Android 9 is the future of AI. T learns from your usage habits and memorizes what you want to see and how you use it.
Design, Display, and Navigation
Android 9 Pie has an all-new design that Google likes to call the Material Design. It relates to rounded corners, flat perspective, and colored icons.
The navigation is also simplified using only a single button gesture navigation system. This gesture system is available on any screen, so you can use it either on any app without going back to the home screen. If you're not yet comfortable using this feature, you have the ability to turn it off in Display settings under Gestures.
The new navigation system is very convenient but needs a little time to get used to. Enabling it allows more functions including the two App Overview screen. The dull Oreo Quick Settings has also been changed placing the icons in colored circles.
Dark Theme mode is also now available on Android. Google finally allowed the Android team to include a Dark Theme, but not entirely a system-wide dark theme. You'll still see spots of white anywhere. At least, it's a start.
Android Pie has more rounded corners as you can see in Oreo bringing out the true shape of a pie. Even the notification cards are now rounded.
New transition and heads up animations are likewise added and you'll definitely enjoy them. The battery is displayed on the lock screen so you don't have to wake your phone to check the how much battery you have left. Plus, there is more Android emojis which we think is the most important feature Pie has in store.
Functionality
Oreo already changed the location for the volume slider, but Pie made it even better by moving it near the volume buttons and adds shortcuts for vibrate, mute and sound.
The power menu has now a screenshot button and a new Lockdown feature. Turing on Lockdown means hide all notifications, block Smart Lock, and disable fingerprint scanner. This is perfect if you want undisturbed gaming or when watching movies.
For security purposes, Android has removed the idle apps' ability to access the camera or microphone. If a background app attempts to access them, you will receive a notification to approve or deny the access. MAC addresses are now random so connecting to public WiFi is more secured.
It also has Adaptive Brightness and Battery. So, it memorizes your usage habit and adjusts accordingly. If you're fond of turning the brightness high in bright conditions, it will automatically do it for you the next time. For the battery, it will limit the notifications and background usage of the apps you rarely use.
Another memorizing feature of Android Pei is the App Action. It provides a preemptive mode of what you'll likely to do in any time of the day. When you usually call a family member after office, it will prompt the call at the right time. Or if you plug in the earphones, it will automatically open your Music App.
Android 9 Pie is the most user-friendly compared to all Android versions. Mentioned above are only the highlights. Next time, we will tackle more on the tiny details Google has equipped Android 9.