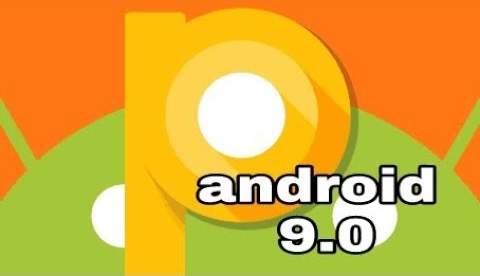 First, it was just the Pixel phones. Now, Android 9.0 Pie will be rolling out on other smartphone brands as Google announced.
Most phones released in the last 18 months will be updated to the latest version of Android. Let's break it down by the major manufacturers first. The following brands will get their hands on Android Pie soon: Samsung, LG, Huawei, Sony, Motorola, HTC, and Android Beta Program Partners.
Google. The Pixel, Pixel XL, Pixel 2 and Pixel 2 XL updated is already available via OVA. Android One phones manufactured since October 2017 will be updated later this year. Though Google has not yet officially announced this.
Android Beta Program Partners. The phones that participated in Google's Beta program are lucky to receive the Android Pie update prior to other phones. These phones include Sony Xperia XZ2, Xiaomi Mi Mix 2S, Nokia 7 Plus, Oppo R15 Pro, Vivo X21, OnePlus 6, and Essential PH-1.
Samsung. Even though the brand's 2018 flagship will come with Android Oreo out of the box, Google has assured it that Samsung users can enjoy the Pie soon. The latest Galaxy S9, S9+, and Galaxy Note 9 will be updated. The previous Galaxy S8, S8+, and Galaxy Note 8 can also enjoy the Pie features.
There are reports that selected units of Samsung Galaxy J will also benefit from the latest update. Samsung is yet to confirm if the reports are true.
LG. The latest LG models released last year and this year such as LG G7 ThinQ, LG V30 (and all sub-models), LG V20, and LG G6 will receive the Android 9.0 Pie update. Older models won't be seeing any updates.
Huawei. Huawei is a growing brand in there's no way it will fall behind Android updates. Huawei phones such as Huawei P10, Huawei Mate 10, Honor 9, Honor View 10, Huawei Mate 9 and their respective Plus, Pro, and Porsche models will see the Android Pie.
Motorola. Fresh from the company itself. Motorola published a blog on August 15 that the following models will be updated to Pie: Moto Z3, Moto Z3 Play, Moto Z2 Force, Moto Z2 Play, Moto X4, Moto G6, Moto G6 Plus, and Moto G6 Play.
Sadly, the Moto E5, E5 Plus, and E5 play are not included.
HTC. HTC has had a rough year talking about sales, but at least their resilient. The company has announced they will only be updating four of their phones to Android Pie: HTC U12+, HTC U11, HTC U11+, and HTC U11 Life. No news yet when will these models will receive the update. While other brands promised to update this coming fall, HTC has no official timeframe yet.
Sony. Sony's high-end flagships will receive the update this coming November as announced on August 16. This includes Sony Xperia XZ2, XZ2 Premium, XZ2 Compact, Sony XZ1, XZ1 Premium, and XZ1 Compact. They will also update other models in 2019 such as the Sony Xperia XA2, XA2 Ultra, and XA2 Plus.
Special Mention. The following phones from other brands will be running on Android 9.0 Pie soon: One Plus 5, 5T, 3, and 3T; Blackberry KEY2; and Nokia 7 and 8 (unofficial but highly expected).
There you go. That's what we know so far. However, don't get too excited just yet because company announcement changes more often than not. Always enable the software auto-update on your phone. Who knows, you might wake up one day and realize that Android Pie is no longer just a dream.