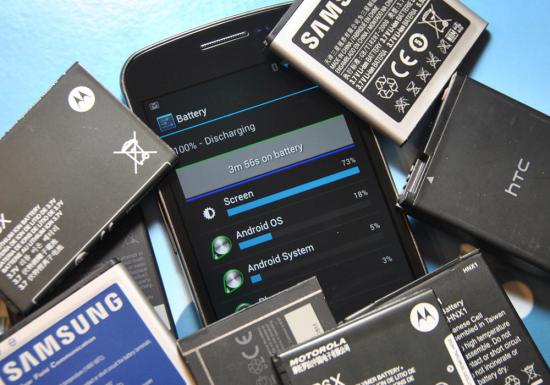 You're not crazy if you think battery life is shrinking over the past few years. When mobile phones were first introduced in the market, battery capacity can last up to two or three days. Today, it can barely last half a day.
The increasing demand for graphics and Android features also demands power, thus fast battery consumption. Yet, this is not the only reason why batteries today continue to go smaller as if it's rolling down a slope.
Here are other reasons that redefined Android batteries.
Manufacturers prefer fast charging over big capacity
Manufacturers seem to not have found the solution to get rid of battery problems. Since smartphones today are getting smaller, they can't equip it with bigger batteries. Unless consumer prefers a heavy and bulky rear.
To somehow ease the burden, manufacturers equip it with fast charging capability. This will probably go on for the next five years especially to the fact that we can abuse charging our phone without the expense of degradation – thanks to Li-ion.
For now, consumers are stuck with poor battery life for now or years to come until they figure out how to make a small battery that can match up the power demand of Android.
One battery versus several apps
Another report suggests that battery life is actually not getting smaller. Manufacturers designed their phones with batteries that can match up the graphics. The only defining factor is the number of applications you use.
Basically, your phone can run up to two days with only its default system apps. Once you install ten more apps, and all of them running in the background, shakes the battery-system equation resulting in draining the battery fast.
From a communication tool to an entertainment platform
The basic use of Android phones has evolved with the changing world. Years ago, it was meant for communication only, until photography became a trend, and games, and social media, and movies, and TV series, and music, and so on.
Now, smartphones are not just phones, they are like all your gadgets compressed into a single device. So, don't blame the poor innocent battery for being unable to keep up with your entertainment.
Despite all this, there's an increasing trend in battery capacity
The truth is battery life is not getting smaller, it's quite the opposite. Over the years, battery capacity has been growing and we completely ignore it.
In 2013, the average battery capacity of all smartphone is only 2,500mAh. That's way smaller than our average 3,500mAh batteries this 2018. This proves that brands are really working on to meet customer demands. It's not the battery's fault, but the number of apps you use in your phone.
Batteries are actually getting bigger and better. Now, we have fast charging and even wireless charging technology. Even power banks are available to keep your fun long-lasting.
It is also noticeable that certain manufacturers are slowly figuring out a way to solve the battery problems while maintaining the eye-catchy form. The Huawei P20 Pro, Vivo Nex, and Oppo Find X are proof of this innovation and redefining fact that big capacity doesn't necessarily mean bulky phones.
The battery may be a problem for now, but one thing's for sure, it will continue to improve along with technology. We might've solar charging batteries in the near future or something Ironman-like. That would be cool.