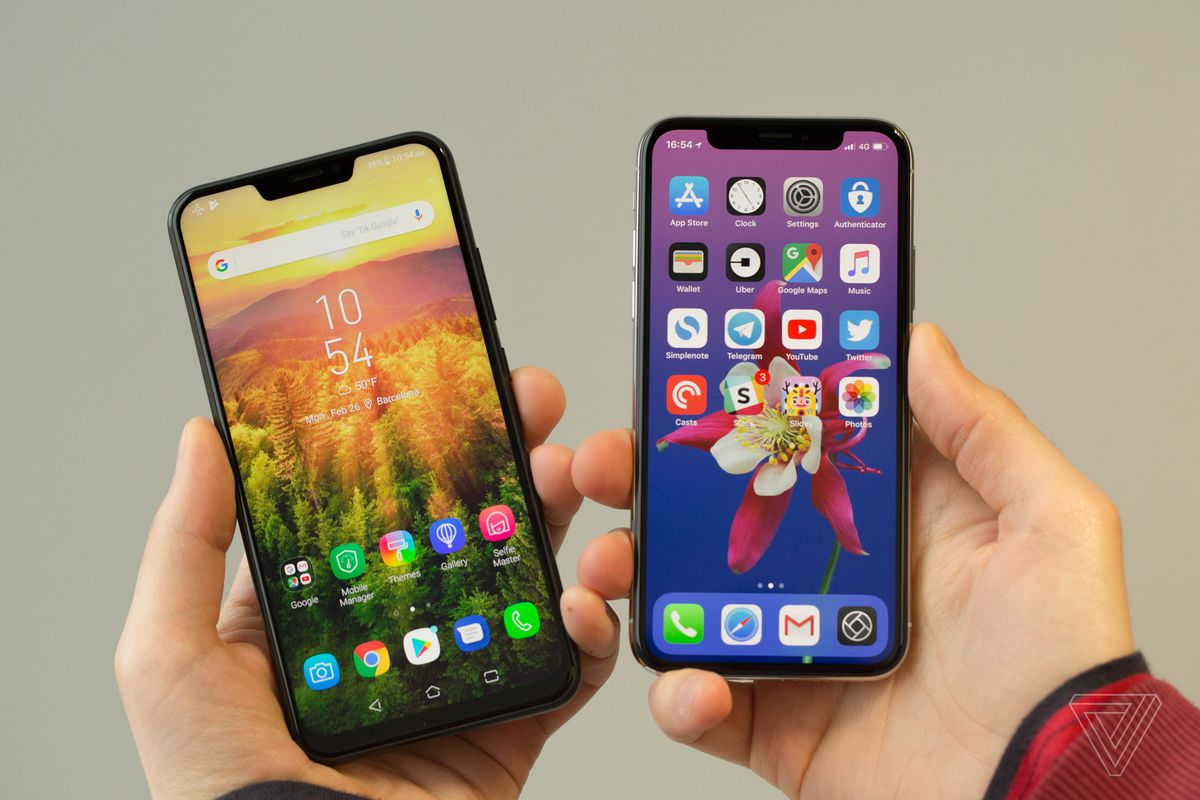 This 2018, the Android community has been very expressive on letting the manufacturers know that they don't like their phones designed with a notch. While this is obvious, manufacturers seem to ignore the cries of, basically, the lifeblood of their company.
The tech website, Android Authority, conducted a survey on YouTube to know if Android users are loving this latest trend of smartphones with a notch. Android fans are to choose between the options: "I won't buy a phone with a notch, period," "I'll only buy a notch phone that lets me hide it," "I don't like them, but I'll survive if I have to," "I love the notch, more screen real estate yo!" and "Whatever, notches are fine."
Over 50,000 people voted on this informal poll which showed a rather obvious result. 38% of the voters don't want to buy Android phones with a notch, period. This only proves that Android fans are not fans of notches, but it leaves them no choice. 23% voted "I don't like them, but I'll survive if I have to" and 13% would prefer it if they have a choice to hide it.
The notched design is just another thing people will have to adjust to the newly released Android phones. Just recently, the Android phone manufacturers decided almost altogether to remove the headphone jack. People also didn't love it because they still love to use wired headphones. Plus, a wireless headphone would only mean another battery consumption.
Another on-going problem about modern smartphones is the inability to replace battery and external storage. So, smartphone users are stuck with replacing the phone entirely if the battery depreciates or the built-in storage malfunctions.
Some people suggested that a very slim bezel is preferable over a notch. The notch is just annoying to the screen and would block some parts when watching a movie in full screen or playing video games.
While most launched smartphones already adapted to this design, we are still about to find out if the upcoming phones, such as LG G7 and OnePlus 6, will join the trend. Essential Phone also released a one-of-a-kind notch that uses a small keyhole-like cut-out for the front camera.
Based on the survey result, it looks like Android fans will not be buying new phones for a while until the notch era is over – only to prove how much they dislike the notch design.
If the manufacturers will give in to the people's demand, we can only see the notch era to last at least a year and a half. This is just enough time for companies to understand that their sales are greatly affected by their "not so" attractive design and will opt them to find a better alternative design. The could start by adapting Dogee Mix 4 which already released a prototype with a slide-and-hide feature. This is a good introduction to the market and makes a better use of the old sliding technology.
For all Android fans who don't like the current notch design, it looks like they're going to stick with their old phones for the meantime and wait for a better Android look.