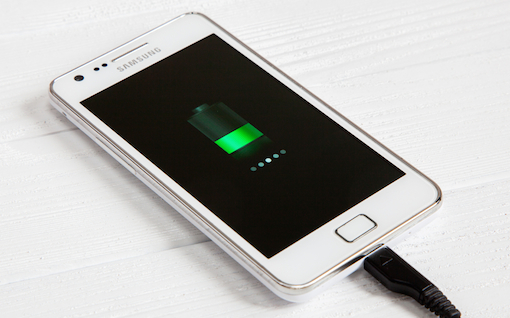 People are too busy comparing software features of this year's Android Phone releases. It is true that it's hard to tell which the better Android phone since everything has its unique features from hardware to software.
The angle people mostly talk about is the camera, AI, and CPU. However, there is one thing we almost completely ignore, and basically the most important in keeping our smartphones running – the battery. I don't have to elaborate that our phone is literally useless without juice.
So, who's got the best battery in today's most powerful Android phones?
Galaxy S9 and S9 Plus
The Galaxy S9 and S9 Plus promise unparalleled features but its battery may not be able to fully support its system demands. It only has 3000 mAh. You might want to expect to carry a power bank while you're at it. However, like most phones today, it is geared with Quick Charge 2.0 that promotes fast battery charging.
LG G7 ThinQ
The new LG G7 ThinQ is still set for launching soon. But, the company already released its specification. We are aware that LG G-series have some battery issues especially when the mobile data and Wi-Fi is turned on. We can't say for sure that we'll be expecting the same in LG G7 ThinQ. What we know is it will be powered by 3000 mAh battery.
Sony Xperia XZ2 and XZ2 Compact
The new Sony Xperia has a bigger battery compared to the two mentioned above. It comes with non-removable Li-ion 3180 mAh battery. Although it may be bigger, we know Sony is fond of having many processes running in the background that can easily drain battery life. Plus, its superb media functionality will easily tempt us to use them regularly and waste battery life.
Moto G6
Moto G6 is powered by a 3,200 mAh. We know Moto does not fail us when it comes to reliability. It has one of the most long-lasting battery features in today's smartphones. So, we won't be having charging issues from time to time. It also showcases fast battery charging 15W, but not as fast as Samsung and Sony. Yet, we don't see that as a problem. The only downside is Moto G6 doesn't promise awesome features. But, it's not bad for an everyday phone.
Nokia 6
Nokia used to be one of the world's biggest mobile phone manufacturers and has the toughest and sturdiest phones. However, the company lost track when smartphones arrived. We can only hope that their comeback still features the same long-lasting battery life as what their old phones boast. The Nokia 6 only features 3000mAh removable battery. Might be small, but Nokia has probably tweaked something in the software to make it last longer. The previous Nokia Android phones don't have battery issues. At least that's a good reference.
Every phone has its own way of preserving battery life. Most phones today use a non-removable battery which is a big problem when they start to show signs of degradation. However, non-removable Li-Ion batteries prove to be more durable than the removable ones.
If you're still not confident that your battery can't serve your needs, it doesn't hurt to always bring a power bank.