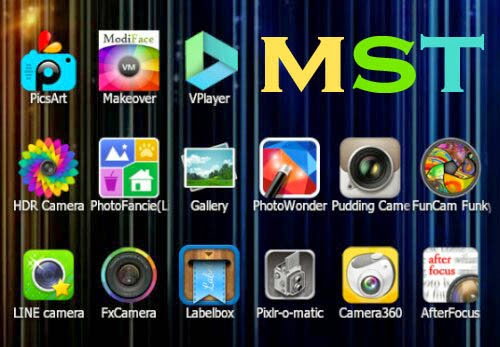 Camera quality has become an essential feature on Android Phones. More people are becoming photographer buffs and some professional photographers are also switching from bulky DSLR to phone.
Android phone cameras have advanced impressively throughout the years. In fact, it's now a consumer's pride if their phone has a great camera. The camera innovation on smartphones started from the classic RGB to multi-colored quality. They can now even capture RAW files, which is great for editing.
For those who are unfamiliar with capturing in the RAW file, it is the image captured as seen by the camera's sensor. Shooting in RAW allows you to process the image to your liking. It's like an unprocessed film.
The camera does not process the image, instead, it converts it as JPEG. No information is compressed with RAW and you're able to produce higher quality images, as well as correct problem images that would be unrecoverable if shot in the JPEG format.
So, if you're comfortable shooting in RAW to have a better editing experience. Here are the best photo editing apps for Android.
Adobe Photo Editor
You know Adobe, they have the best photoshop. And luckily, we get to enjoy this software on our smartphones. You can basically do anything with Adobe and there are no limits when editing. However, this photo editor is considered not amateur-friendly. Familiarize yourself first on how Adobe works on PC before trying this one.
Snapseed
Snapseed is a cool and easy editing app. You can either choose to edit it with their preset filters or do a manual edit. Manual edit allows you to correct brightness, contrast, saturation, structure, exposure, and ambiance. It's an all-around photo editor and great for beginners. The preset filters are awesome too. They're better than what you can find on Instagram.
AirBrush
AirBrush is for selfie-enthusiasts. With this photo editor, you can easily do a makeover in your selfies. It can edit the skin including blemish remover, or you can whiten your teeth. It also has several filters that are perfect for selfies. The app uses a one-click tool making it very easy to use.
PhotoDirector
If you're looking to set a mood for your photos, you can just use the PhotoDirector. It's a great app for editing and has several manual enhancements, not focusing more on lazy filters. You can access HSL sliders, RGB color channels, and white balance to edit
PicsArt
PicsArt is a veteran app in photo editing. It has been on Android for a very long time and continues to upgrade its features until now. So, you won't be missing any editing tool when using this app. Other than its impressive editing capabilities, it can also generate animated gifs and even draw stuff on your photos. It's a strong option with a lot of features.
So, there you have it. These are the best photo editor app on Android and best enjoyed when you shoot with RAW file. Social media apps like Instagram and Facebook has its own in-app editing features when uploading, but they only have limited tools.