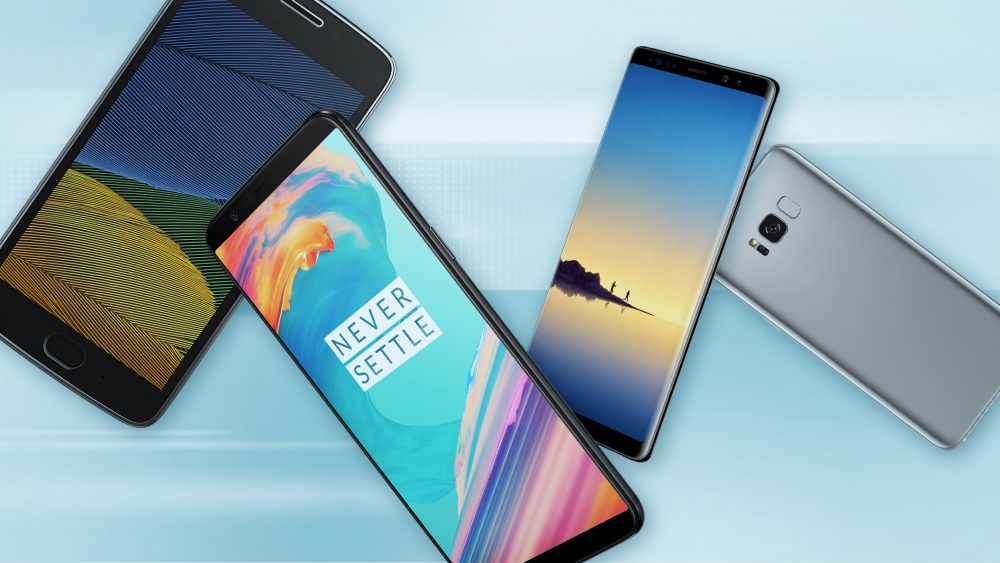 Great Android phones were launched this Q1 2018, but the news is there are even greater phones to be released this year.
There have been several leaks online that phones coming from our trusted brands such as Motorola, Nokia, and Xiaomi will have new flagships to arrive. Although they all also have released new phones this 1st quarter, we're still excited what the have in store for us. It should be better than the previous release. Enough features to leave us in awe.
Here are some of the leaks that we know so far.
Moto G6, G6 Play, and G6 Plus
Motorola gave us a clue in their recent blog post saying, "We're excited for what 2018 (and beyond!) is going to bring us and look forward to sharing our first products of the year with you next month!"
They did not give information on what the 'first product' will be. But, it seems rather obvious that it will be something related to the Moto G Series. It has been a year since Moto G5 was launched. Now, is the right time for the company to reveal the next generation of Moto G Series. Based on previous reports, Motorola was planning to release Moto G6, G6 Play, and G6 Plus.
Nokia 7 Plus
This is not a rumor since Nokia already officially announced that they will be launching the Nokia 7 on May 2 this year.
Nokia 7 Plus first appeared on the MWC 2018 and it looks very stunning. It is made with a two-tone metal build, Zeiss dual cameras, 6-inch screen with 18:9 aspect ratio and will be running on Android Oreo 8.0. Plus, it's on Android One phone, so it's one step ahead of other phones when getting software updates.
The new Nokia is now available for pre-ordering at around Php 23,000 more or less. Plus, if you order now, you will get a free Google Home Mini that is priced at Php 3,200.
Xiaomi: Mi A2 or Mi 6x?
A leak was posted today that Xiaomi will be releasing new phones this 2018, but we do not know yet what. We are looking at two possible releases: Mi A2 or Mi 6x.
The TENAA listing only says 'Android' in the operating system category, which basically could mean anything. What we know is that this new Xiaomi phone will not be adopting the latest trend design of Android phones. It doesn't have a notch. It was also mentioned that the new phone will have a 5.99-inch display, a 2,910mAh battery, and a dimension of 158.8 x 75.54 x 7.3mm.
There are two possible options we're looking at. We could either be looking the launch of Mi A2 or Mi 6x or the company will be launching both.
Watch out for the more updates on these expected releases. If your phone is on the brink of being extinct and have not received any software updates lately, then maybe it's time to step out from the dinosaur era and get a new one. Your first choice should be one of these least costly, yet with great functionality Android phones.