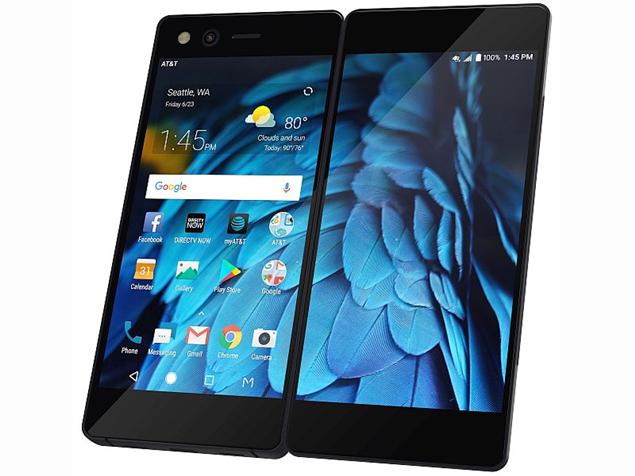 Smartphones are becoming more and more the same over the years. Gone are the days when we can easily recognize a brand just by looking at its physical appearance. Today, you need to double check the logo in case you're interested in your friend's phone.
Despite this almost uniform design, there are still brands who choose to go beyond the standard. If you want to get your hands on something you don't see every day, we've laid out a list of the most unique smartphones you can find on the market today.
Blackberry KEY2: Physical Keyboard
When all the phones are all screen and display, this unique smartphone prefers to look different. Blackberry KEY2 has not removed the physical keyboard from its latest flagships. Instead of investing in an all-screen front and go with the trend, the brand decided to improve the physical keyboard experience instead.
ZTE Axon M: Tablet and Smartphone
While Samsung is still preparing the foldable phone, ZTE already released its own version of the future phones. ZTE Axon M has two 5.2-inch display which you can connect in the middle making it an instant tablet. It allows the user to do multitasking and browsing with a larger screen.
Samsung W2018: Flip phone for rich people
Samsung has released a superphone even before the Samsung Galaxy S9 targeting the market "rich people who want a flip phone". The brand continues to release super-expensive high-end flip phones that also include physical keyboards. If you can afford $2,000 for an Android phone, then this is the right one for you.
Oppo Find X and Vivo Nex: Full-screen and pop-up camera
We all pretty much love to have a bigger screen when playing games or watching movies on our phones. That's exactly what Opp and Vivo had in mind when they developed the Find X and Nex. Both flagships have a high-screen body ratio and a pop-up camera on top. No other brands have attempted this so far.
Sony Xperia XZ2 Compact: Petite phone
Missed the good old days when there were phones smaller than your palm? Sony has revived the mini version of their smartphones with the latest Sony Xperia XZ2 Compact. The phone may be smaller but it does not fall behind functionality. It is still a high-end phone that fits right in your pocket.
ASUS ROG: Extreme gaming
For hard-core gamers, you might want to wait for ASUS ROG later this year before you buy a new phone. This flagship is solely focused on gaming with a lot of gaming features. It has touch sensors that work as shoulder triggers and bonus accessories such as a cooler and a Nintendo-switch-like hand-held dock.
We would also like to special mention Sirin Labs Finney for serious cryptocurrency investors and Red Hydrogen One for the ultimate photography buffs.
There might be other phones out there we missed. Let us know if you know other phones out there that deserves a shout out with cool and unique features such as the ones above.