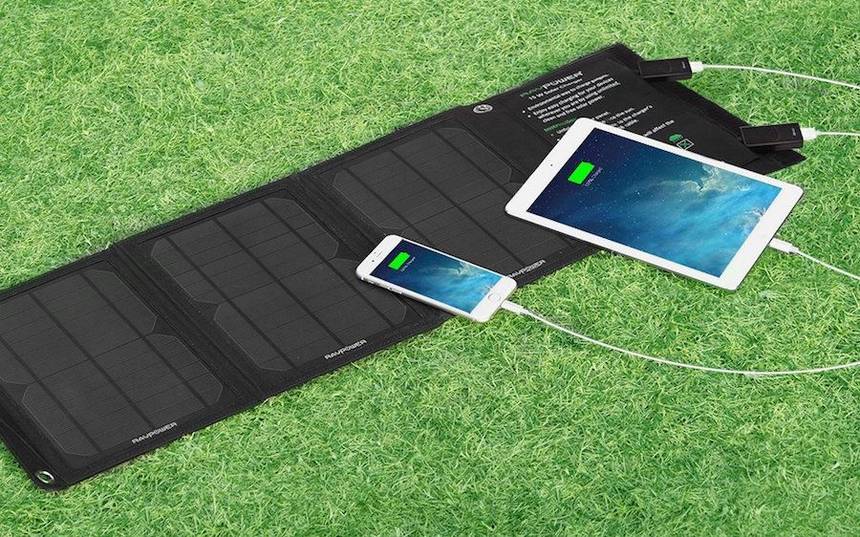 Just up! Our Android phone battery problems may finally have a solution in extending battery life outdoor.
Traveling for work or leisure, battery life is always an issue. We just can't go by with dead smartphones nowadays. We're even willing to spend at least 5 minutes to charge in the closest 7eleven no matter how hectic our schedule is. You can bring a power bank, sure. But, what if that is also drained? Or you forgot to also charge it?
Fortunately, we may not have to worry about our phone's battery outdoor or going to isolated places where electricity is diamond.
RAVpower introduces two new solar charging batteries – 10,000mAh and 25,000mAh; in which, the latter is waterproof. In case, you're out there somewhere, as long as the sun is high, you won't have a problem with your phone battery.
Since it's like a solar power bank, it looks like a brick. The larger one is 550g heavy while the smaller one only has 278g almost half the weight. They have a dimension of 902" x 3.9" x 1.5" and 6.9" x 3.4" x 0.6" respectively.
However, don't get too excited. You can't just drain the infinite power of the sun as fast as you think. Keep in mind that these are small solar panels. Therefore, it equates slow charging speed no matter how your phone promises fast charging.
There is no assurance that these batteries will go fully charge in a single day under the sun. According to RAVpower, it can only give you an extra 800 – 1,200mAh per day, and that's equivalent to whole day solar power harnessing.
It's still a good thing that this device was invented. It can still give you an extra battery life. A little something is better than nothing, right? Besides, with this kind of charger making a debut, there's no telling they'll make a better one next time. And you know inventors, they always thrive for more.
Another good thing about this solar charging battery is that they're electronic safety. Plugging in your device to random outlets without knowing the power voltage can cause serious problems. And we don't always check the voltage, we only care to charge.
As mentioned above, the larger 25,000mAh has a durable rubber-encased waterproof design. The 10,000mAh may have a smaller capacity but it is more convenient and easier to carry. Both are designed to be Android compatible with USB-C and a yet undefined USB-A Quick Charge presumably compatible with Qualcomm's Quick Charge technology.
They are now selling in the US at $52.99 and $29.99. It's a bit expensive compared to other batteries with the same capacity. But, because of its solar charging capabilities and waterproof features, it is a fair price.
If you're an outdoorsy type who goes to a lot of camping and hiking, you might just need these. The 25,000mAh should be the one on your wishlist since it is convenient for any weather. Leave it flat on top of your backpack all day and you should be able to harness enough solar power.