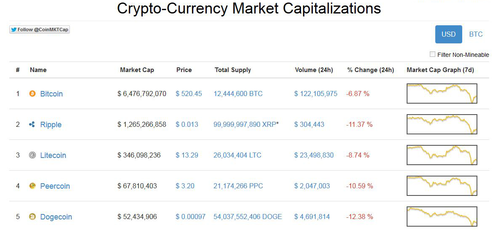 CryptoCurrencies are one of the most unique innovations of the past few years. Bitcoin is the most well-known cryptocurrency but it's certainly not the only one.
CryptoCurrencies need to be mined in order to use. Mining a single Bitcoin requires a phenomenal amount of processing power and time, which is why most people join mining pools.
Some people, however, create their own pools using botnets and malware. And unfortunately, a group has recently begun to target Android apps and Android users as a great source for CryptoCurrency mining.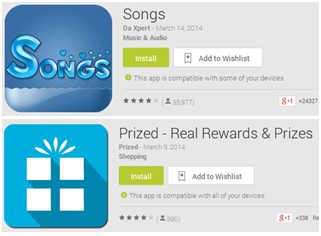 Security researchers at Trend Micro and G Data Software recently discovered that over a million Android devices are secretly being used to mine cryptocoins without the user's explicit knowledge or permission.
Users install seemingly harmless apps and don't notice anything is wrong until their battery life starts to plummet. Mining is an intensive process that sucks up lots of processing power from your CPU and GPU – it's like constantly running a game on your Android device.
The apps aren't actively mining Bitcoin. Instead, they're focusing their efforts on Dogecoins and Litecoins.
Here are all the apps and games on the Google Play Store that have been compromised by the mining operation:
-Songs (Now removed from the Play Store)
-Prized – Real Rewards & Prizes (Now removed from the Play Store)
-Other apps also contained the mining malware but have since been taken down or removed from the Google Play Store. Some apps were also downloaded from outside the Play Store.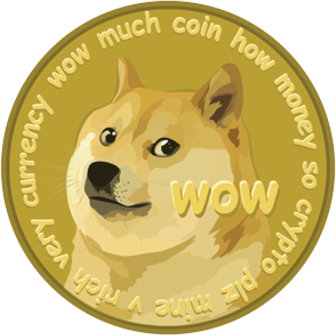 Many of the above apps have between 1 million to 5 million downloads, so these aren't random low-quality apps that sprung up overnight. The apps also have an average rating of 4 stars – which is likely a falsified number.
After installing any of the above apps, each one will run a background service. This background service detects when you're connected to the internet and will launch a CPU miner which funnels mining bits into an anonymous Dogecoin or Litecoin mining pool.
It's suspected that these mining operations are the work of a single person who has earned "thousands of Dogecoins" over the past few months.  While Dogecoins are only worth between $1 and $3 at the current rate, that's still a lot of revenue being created by a few apps. Besides – who knows how high Dogecoin will go in the future?
These ill-gotten gains come at the expense of users' battery life and data usage fees. Cryptocoin mining doesn't really consume a lot of data, but it's still likely that some users have incurred excess data charges as a result of this malware. Furthermore, the excessive CPU usage causes unnecessary wear and tear on Android devices and possibly reduces their lifespans by months.
If you've noticed extremely poor battery life lately, then make sure you don't have any of the apps listed above. Your phone could be being used to pad the (virtual) wallet of some hacker.