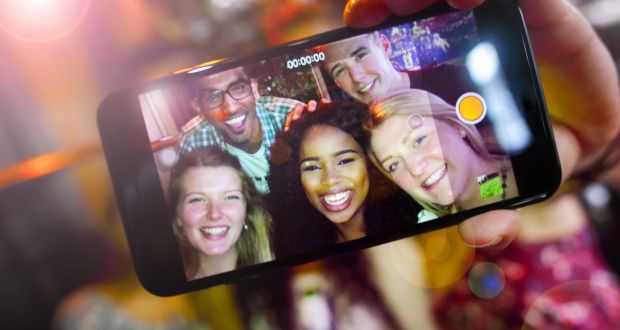 With all the crazy, high-tech specifications and features a smartphone can have nowadays, only one thing the majority of the population is most curious about – the front-facing camera. And, of course, the term created by Generation Z – selfie. This phenomenon has become a thing for millennials that manufacturers were forced to make it an important feature to their products.
Now, selfie is one of the most notable features of a phone. They even got modes and filters for it just to satisfy that consumer. With all the evolved technology today (in case you're confused), here are the best phones for taking selfies.
Asus Zenfone 6
Asus Zenfone 6 doesn't have a selfie camera, but it's the best phone for taking selfies. Crazy, right?
How?
The Zenfone 6 has a unique flipping camera which brings the rear camera system to the front of the device whenever you need it. That means you're using the superb rear camera to capture an image of yourself – that rear camera is a dual-lens system with a 48MP primary sensor (ƒ/1.8) paired with a 13MP ultrawide (ƒ/2.4).
Samsung Galaxy S10 Plus, Samsung Galaxy Note 10, and Note 10 Plus
Samsung flagships have been an all-time favorite for selfie enthusiasts all over the world. This includes the Samsung Galaxy S10 Plus, Samsung Galaxy Note 10, and Note 10 Plus. All the phones are both powerful and beautiful with nothing less to expect from Samsung. As for the front-facing camera, they have the following features:
Samsung Galaxy S10 Plus – 10 and 8MP
Samsung Galaxy Note 10 – 10MP
Samsung Galaxy Note 10 Plus – 10MP
Google Pixel 3 and Pixel 3 XL
The Google Pixel 3 and Pixel 3 XL may be old school at this point, but they are still selfie powerhouses. Pixel is known for its camera features and that includes both rear and front-facing cameras.
On the front of both devices, you'll find a pair of 8MP sensors – the first 8MP sensor is a wide-angle lens (ƒ/1.8) and the second is an ultrawide (ƒ/2.2). That second lens will allow you to get some nice wide-angle selfie photos so your group shots can include everyone.
The real star, however, is the AI. The AI make photos really pop. This combination of hardware and software is really a benchmark.
Huawei P30 and P30 Pro
This year hasn't been the best for Huawei, nonetheless, it has the best selfie camera out there and there's no question about that. Both the Huawei P30 and P30 Pro hold a mind-blowing 32MP (ƒ/2.0) front-facing camera.
This phone is a must-have for selfie addicts. Sadly, if you live in the U.S., they won't come with a warranty if you import one and they will only work on GSM carriers such as T-Mobile and AT&T.
OnePlus 7 and OnePlus 7 Pro
OnePlus never standout in cameras and are always equal to other big brands. Apparently, that changed this year with the OnePlus 7 series which has a pop-up mechanism that works like magic. That selfie shooter is a 16MP wide-angle sensor (ƒ/2.0) with advanced shooting modes at your disposal.
These are Android smartphones today with the best selfie cameras.