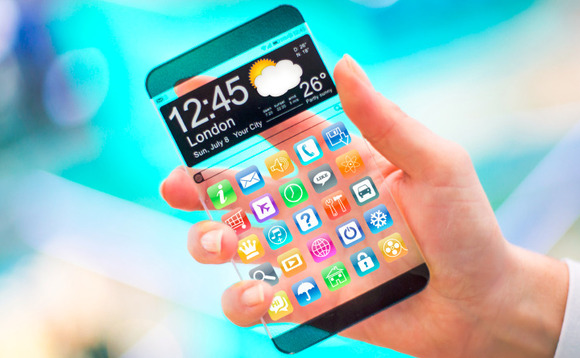 Smartphones have evolved over the years from a simple call and text device to a multi-functional, all-in-one gadget that can do basically anything.
Smartphones can do anything and can be anything. It can be a restaurant, a delivery truck, a coffee shop, a map, a local tourist guide, and more. This 2019, critics expect that greater changes are coming and they're crazy. Here are some of the crazy predictions this year for Android and the whole smartphone market.
Foldable Phones
The foldable phone has arrived with Royole FlexPai. Although the device still has several downsides, it is expected that most brands will offer the same technology in their 2019 flagships.
It will be exciting, and consumers are excited to see which brand will stand out. LG, Xiaomi, and Samsung already announced that they will release foldable phones this year. Sadly, it did not arrive at CES 2019.
Establishments offer wireless charging
Modern restaurants from around the world already offer wireless charging. You simply need to place your phone on top of the table and your phone's battery will recharge while you're eating.
This year, experts predict that most establishments will offer the same technology. Not just restaurants, but establishments such shopping malls, groceries, banks, and passenger terminals are likely to install wireless charging services.
Global 5G Network
Before the year 2018 concluded, 5G was able to make its debut on selected countries. The service provides faster connectivity and not all countries are still capable to handle such speed. However, this 2019 is different. The 5G network is expected to launch globally and people should get a better connection when traveling the world.
Most flagships that will be launched this early 2019 will already include a 5G-compatibility feature. This could also hit a domino effect which will lead to the comeback of unlimited data.
Flexible Phones
Technology evolves over time. Now that manufacturers have finally found the trick how to fold screens, then an improved version of it will surely follow. Before 2019 ends, phones are expected to bend to whichever way you like. This may sound an over-expectation for now, but when the foldable phones start penetrating the market, this expectation will be clearer.
Gaming phones will hit the mid-range category
When we talk about gaming phones, we think of overpowered phones such as ASUS ROG and Razer. However, this may no longer be the same case this year. Since the demand for gaming phones is rapidly growing, brands might start developing mid-range phones that can still handle heavy games. This means gaming phones will be cheaper.
4 or More Cameras
While 2018 is the year of triple cameras, 2019 might be the year for quad or even a quintuple camera phone! If the Nokia 9 which features a mind-blowing penta-camera turns out to be true, this would make triple cameras look positively pedestrian. This could also mean the end of owning DSLR cameras for the purpose of traveling and going to events.
That's it for the smartphone predictions this 2019. It will be an exciting year for smartphones, and we can't wait what else might happen.