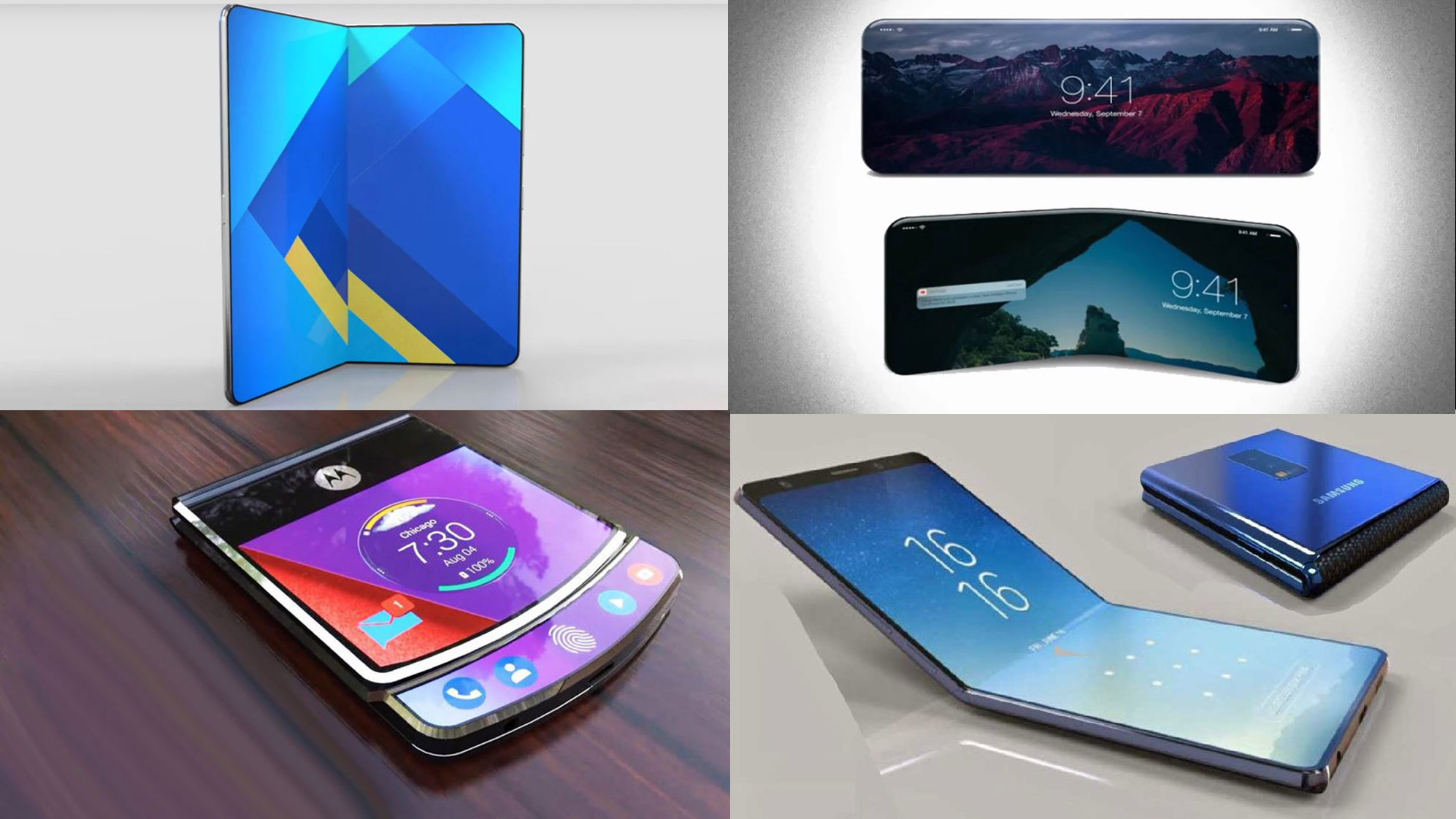 Google is already betting for the foldable future of Android and already developed an OS that can complement this form factor. Some apps are also converting into a foldable phone-compatible future making the future nearer than anticipated.
Here's a look at the flexible, foldable phones that have been announced so far, and we could eventually see this 2019.
Huawei Mate X
The Huawei Mate X was announced at Mobile World Congress 2019 and it does not cheap, with a launch price of €2,299. Thankfully, you get a lot from your money with this two-in-one powerhouse. The folded Mate X is just 11mm thin so it should fit easily into a pocket, and when unfolded, you get an 8-inch tablet. That screen can double, like a mirror, when you take a photo of someone using the Mate X's camera.
Two screens also require a bigger battery, and the Huawei Mate X is equipped with 4,500mAh of battery life.
Samsung Galaxy Fold
Along with the launch of Samsung Galaxy S10 is the company's promise to release its very own foldable phone called the Samsung Galaxy Fold on April 26 with a starting price of $1,980. The phone uses the Infinity Flex display paired with Samsung's App Continuity which allows users to continue using an opened app upon folding and unfolding. It can even let you run three apps at once.
Unlike the Mate X, the batteries are split into two, one on each side, for a combined 4,380mAh life. Moreover, the Galaxy Fold has six cameras total — three on the back panel, two inside, and one up front.
Xiaomi
Xiaomi has not officially named its folding phone flagship yet, but the brand already announced it and it's undeniably eye-catching. Unlike Huawei and Samsung the folds at the middle, the Xiaomi folding phone folds double where the top and bottom of the tablet-sized screen can be folded down to create a compact smartphone.
The released video is only a prototype version as mentioned by Xiaomi President Lin Bin. He also said that the device could be called Xiaomi Dual Flex or Xiaomi MIX Flex. We may not see this device by early 2019, and the phone on the video is not yet the final product.
LG
LG got the consumers' disapproval when they fail to launch their foldable phone at MWC 2019. LG President Kwon Bong-seok explained, "We have reviewed releasing the foldable smartphone when launching 5G smartphone but decided not to produce it." The company launched the LG G8 ThinQ and LG V50 ThinQ instead.
However, LG is not giving up producing the foldable phone entirely. IP Park, Chief Technology Officer and President of LG Electronics, said at CES that his company was working on both rollable and foldable phones.
In fact, in a filing with the European Union Intellectual Property Office, LG has applied to register three brand names: Flex, Foldi, and Duplex. The latter may refer to the dual-screen phone. Flex is already in use in of LG's curved phone, the G Flex 2. It seems logical to think that Foldi may refer to a foldable screen phone.
Oppo
There have been a lot of rumors about Oppo's foldable phone, and now the Chinese brand finally decided to make it official by announcing that it is ready to build a folding phone.
Oppo Vice President of Chinese Sales and Marketing Brian Shen posted photos on Weibo of the prototype Oppo folding phone. It is closely similar to Huawei Mate X. Shen also said that the device could enter mass production if it sees enough customer demand.
Are you excited to get your hands on a foldable phone? The price is steep for these devices for now. We are still waiting for a mid-range foldable phone that the majority can afford.