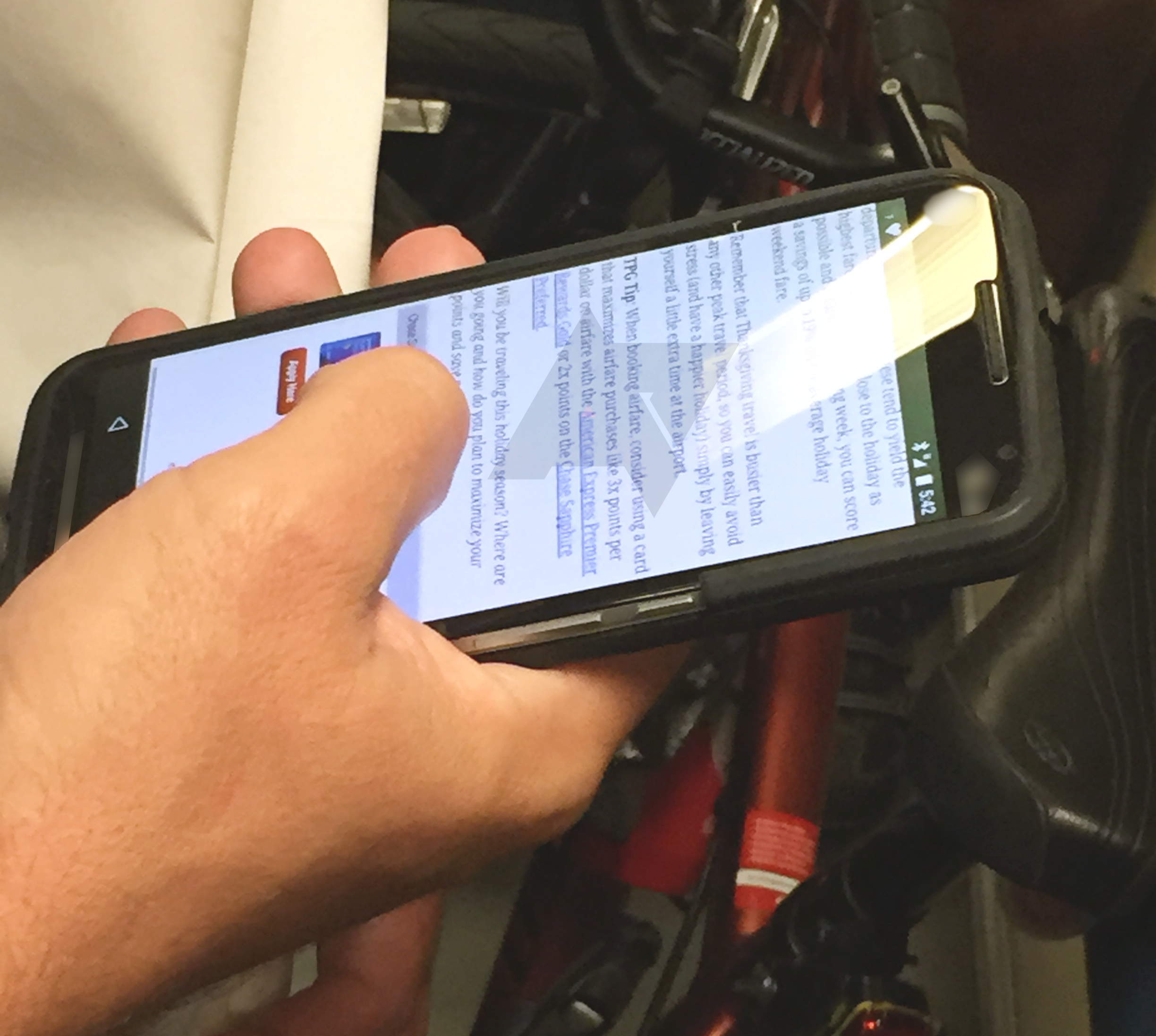 The Nexus 6 rumor mill has been churning at a rapid pace over the last few weeks. Last week, that rumor mill revealed that the Nexus 6 was going to be a 5.9-inch (!!!) smartphone.
That's huge. Of course, since Google has made the Nexus 5 about 5 inches and the Nexus 7 (tablet) about 7 inches, it makes sense that the Nexus 6 smartphone is going to be six inches.
So how big is 5.9 inches? Thanks to an eagle-eyed commuter, we may have pictures of the Nexus 6 "in the wild":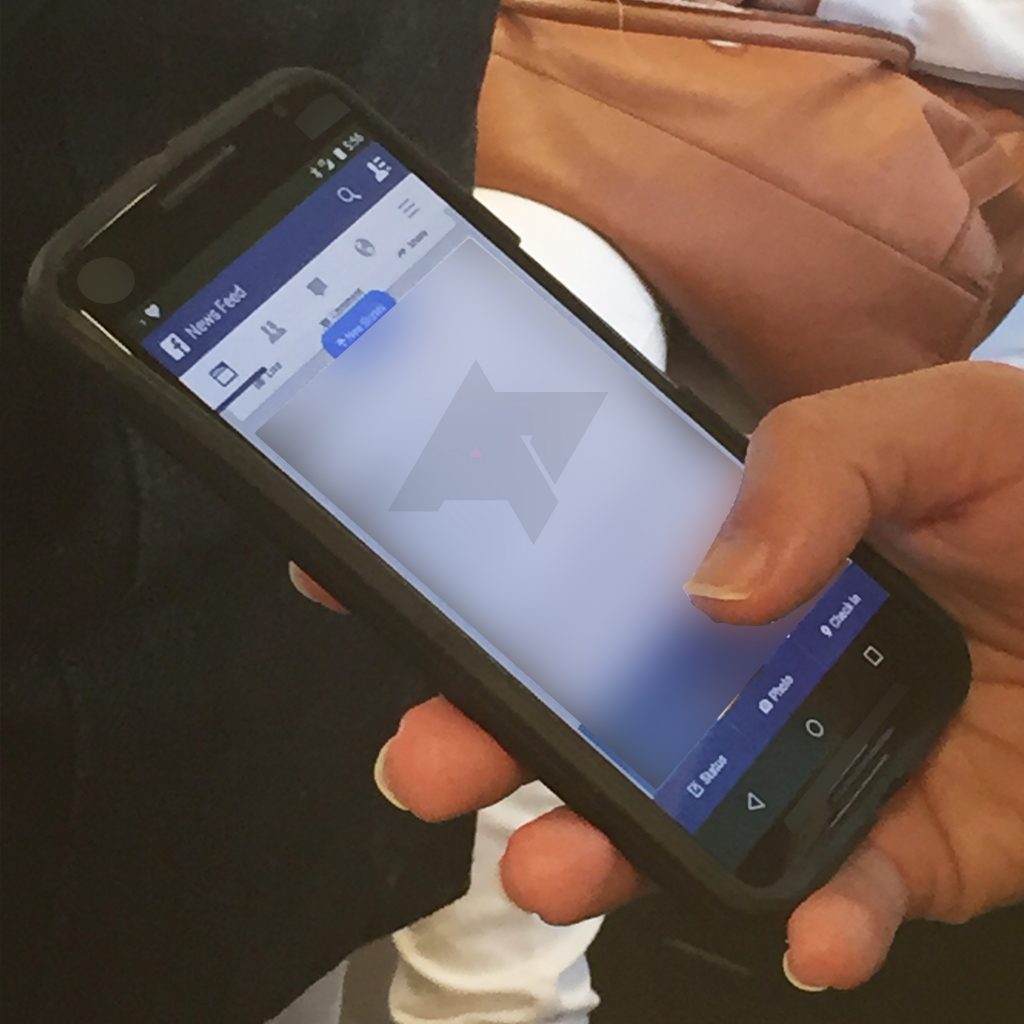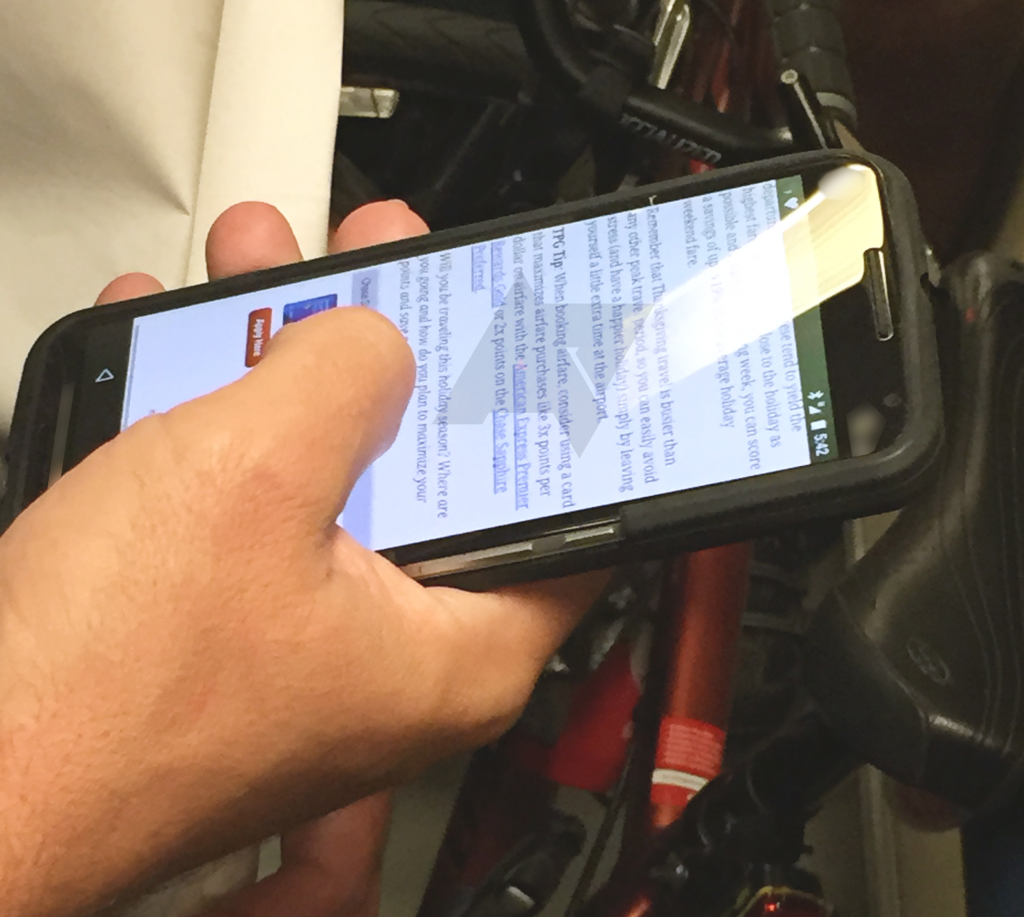 That thing is a behemoth! Obviously, the Nexus 6 is in some type of case, which makes it look much larger than it actually is.
It's unknown where this picture was taken, although it's likely on the BART or CalTrain somewhere around the Bay Area (that's always where Apple employees and Google employees are spotted using unreleased devices).
Other notable things about these pictures include:
-A center-aligned headphone jack (which is pretty unique as far as smartphones go
-It's difficult to tell with the case, but the power and volume buttons appear to have moved down the side of the case to a more "central" position.
-For whatever reason, Android Police has blurred out the top left and top right corners of the phone screen. They say they blurred that picture to "protect the identity" of the accused. What kind of identifying features are up there?
-The man is reading travel tips and checking his Facebook feed. He also really needs to cut his fingernails. That's gross.
-Also, is this man checking his heart rate as he browses Facebook? What's with the heart icon at the top of the screen in the second pic?
-The Nexus 6 may not be quite as big as you think. 5.9 inches sounds massive, but that may not quite be the size of this device. One commenter "put AP's sketch into CAD software" and sized the thing up to reveal the following image: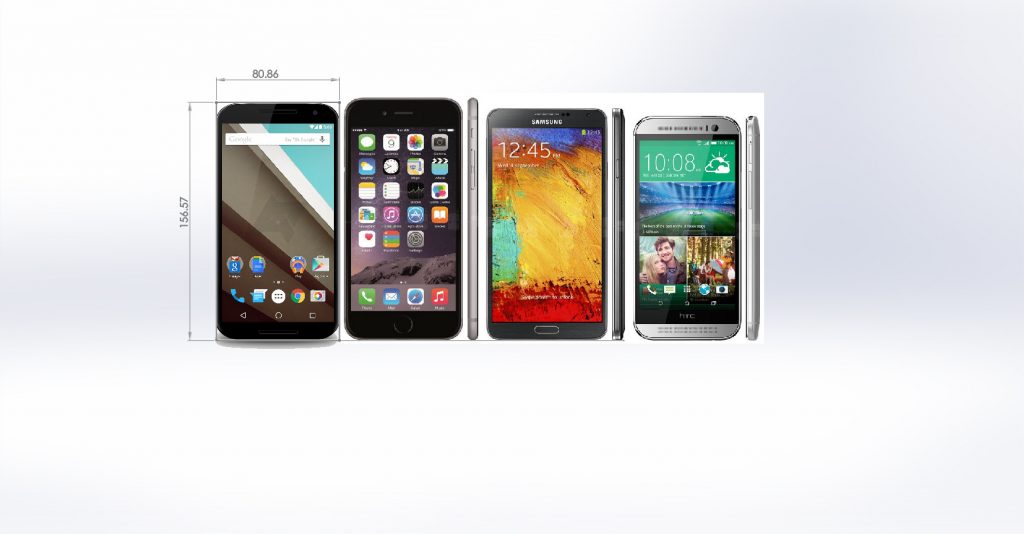 Yes, the Nexus 6 is still a massive phone. But it may actually be smaller than the iPhone 6 due to its "breadth". Here's another size comparison below:

Android fans may have been scared off by the 5.9 inches claim. But if the pictures released so far are accurate, then the Nexus 6 isn't significantly larger than the Note 3 and iPhone 6 Plus.
The best comment of this whole story comes from Redditor coreydmilne, who says:

Great question, Corey. Maybe if our world was a little less socially awkward, we could have avoided this whole debate.
Of course, this could all be an elaborate ruse to give AndroidPolice.com more backlinks. AP was also the website which released the first images of the Nexus 6. Are they all just pulling our legs? Possibly.
But hey, news is news.
The real question is: where did this man get a Nexus 6 case?
Source: AndroidPolice.com