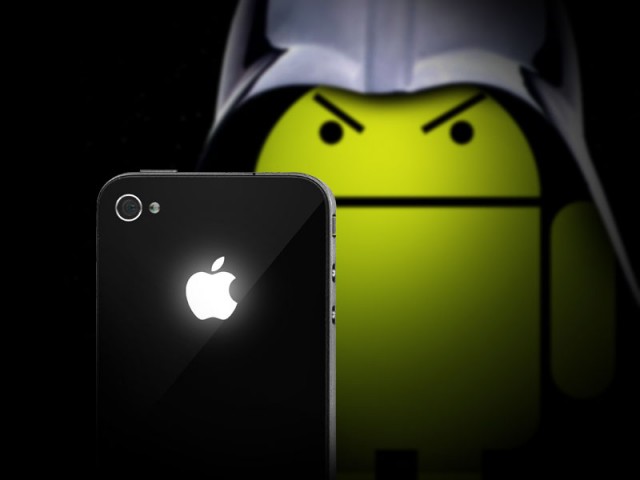 The fight for market share between Google Android and Apple iOS has been on for some time now. Google has been able to command a market share of over 75% in the individual consumer market through its offerings of Android phones at various price points. It however has been unable to stop the fragmentation of its OS with just 25% using the current Kit Kat OS and reports that there are still 2-5% of users still using the Ginger Bread and Ice Cream operating systems. Samsung has been one of the OEMs that has helped Google gain this market share and is keen that it is not under threat from any new product launch from Apple.
Apple on the other hand has a healthier enterprise market share but has lost out on the consumer segment. They do not face problems of any fragmentation as they are the only ones selling Apple gadgets and updates are quick and seamless. Its latest launch of the iPhone 6 and 6 Plus have created ripples with record breaking preorder sales numbers and it is not surprising Google is reacting through OEMs like Samsung to make light of this development.
Samsung Releases Commercial
Samsung's move in releasing a commercial that the iPhone 6 is not something novel bears relevance when seen from the above background and perspective. It wants to diffuse the hype created by iPhone 6, especially as it is launching its own Galaxy Note 4 next month.
Apple's response was equally quick. It has put up a page where it has elucidated how Android phone users can easily migrate to the iOS. The idea was to convince and assure all those who wanted to buy the iPhone6 but was apprehensive of how to move their data and other stuff into the iOS that it is pretty easy and they need not put off their decision any longer. The page shows how it is easy to import and synchronize email, contacts, and calendars. It also provides tips on the usage of data transfer apps such as the Copy My Data so that users can transfer their data from their computers even over the Wi-Fi connection. It is possible to also move photos, videos from a computer to the Android device currently being used and then connecting to the new iPhone and just choosing "Sync Photos", for the action to get completed satisfactorily.
Apple Is Targeting Android Users Of Flagship Brands
Through this instructional page on its site, Apple wants to target Android users who do not mind paying a higher price in order to own an iPhone. Apple has been able to protect its revenue and profitability by selling high end and costlier phones as compared to Google that has preferred to sell volumes but at the cost of profitability.
Apple is therefore going after flagship brands like Samsung, HTC, Sony which have been selling high priced Android phones. Samsung by releasing the commercial on downplaying iPhone6 hopes to prevent its users from migrating to the iOS.