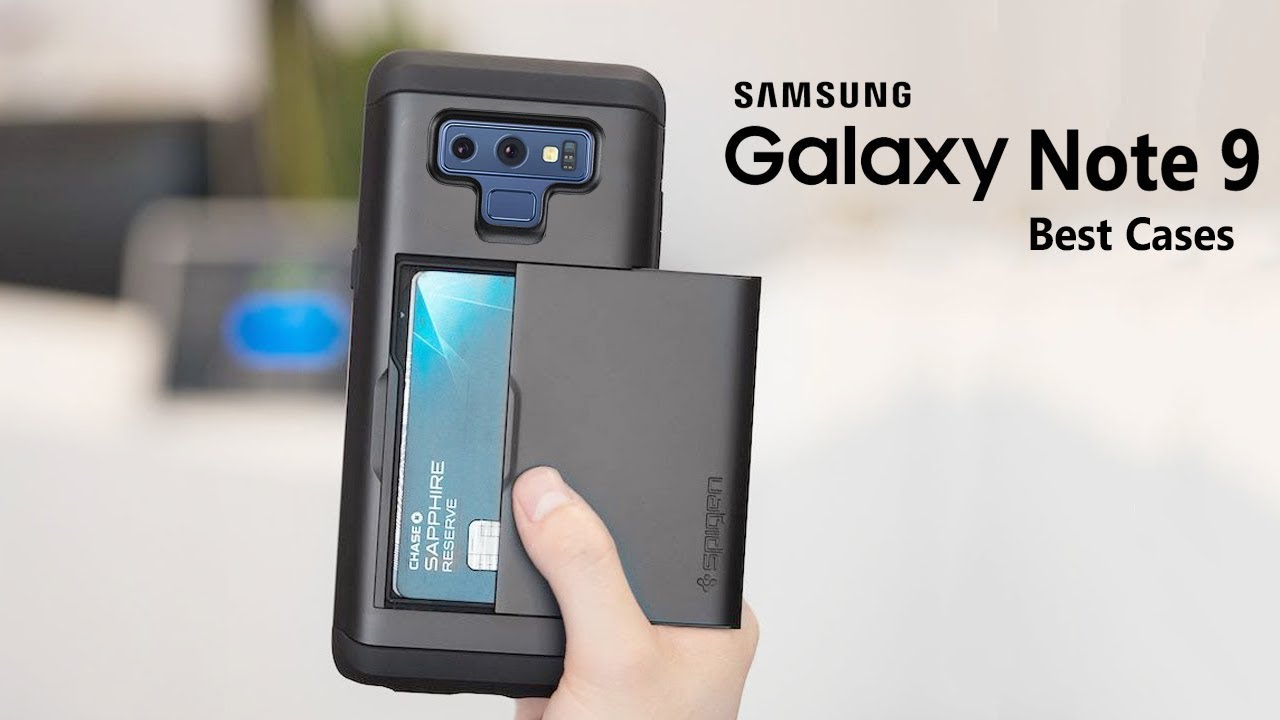 The Samsung Galaxy Note 9 is a US$1,000 powerhouse packed with premium features and resistant features. It is a big, fabulous phone with IP68 water and dust resistance. Meaning, dust cannot penetrate through the innards of the Note 9 and it can swim up to 1.5 meters of fresh water for up to 30 minutes.
However, no matter how we sweeten up the words of how durable the Galaxy Note 9 is, we still can't say it's invincible. If your working environment has a lot of microscopic matters floating around or you're always near the water, then you're Galaxy Note 9 could still be in danger.
To level up protection, here are the best waterproof cases for your Galaxy Note 9.
Shellbox
Shellbox is a real tough shell to crack. It will improve your phones water-resistant features and increase its time on the water before it can immediately penetrate. The IP68 water-resistance feature of the Shellbox case can make your phone dive up to 2 meters of fresh water pressure and up to an hour, and drop protection for up to 2 meters as well. You can get this on Amazon for only $18.
Casetego
Just in case you want to go deeper. I mean, deeper water-resistant features, get yourself a Casetego. This stylish yet durable case can protect your phone for over 10 feet deep for 2 hours. Better than Shellbox, but also a dollar more expensive. You can get this on Amazon for $19.
Armor-X
The name itself sounds legit. Armor-X does not only improve your phone's durability and resistance, but it also has some added features like mounts, grips, and clips, bells and whistles. Crazy, right? But the right kind of crazy. This is the perfect case if you have an active lifestyle or traveling a lot.
The $60-package of Armor-X on Amazon already includes the Armor-X Mountable Case, X-Mount (an active strap that supports a one-handed phone grip), and a carabiner to secure your phone to your belt, backpack, or pretty much on anything where you can lock it.
Temdan
Temdan is another IP68 water-resistant case with an added twist. Unlike other waterproof cases, Temdan includes a floating wrist strap that should keep your Galaxy Note 9 floating should it slip overboard. Oh, and if it somehow fails to float, it has a backup feature that can withstand 2 meters of fresh water immersion for up to one hour. You can get this on Amazon for $23.
SkinIt
SkinIt is a trusted waterproof case that doesn't want to settle for a downright ugly design in the name of protection. SkinIt is both durable and customizable at the same time. You can choose from over a dozen unique designs such as NFL-, MARVEL-, or NBA-inspired aesthetics. If none of these pre-made designs fit your taste, you can customize a case that is uniquely yours! You can get this on Amazon for only $45.
All of the cases mentioned above include built-in screen protectors, protective films over the fingerprint and rear cameras, and rubberized flaps that cover and seal the ports on the bottom of the phone. So, do you agree with our list of best waterproof cases for your Galaxy Note 9?