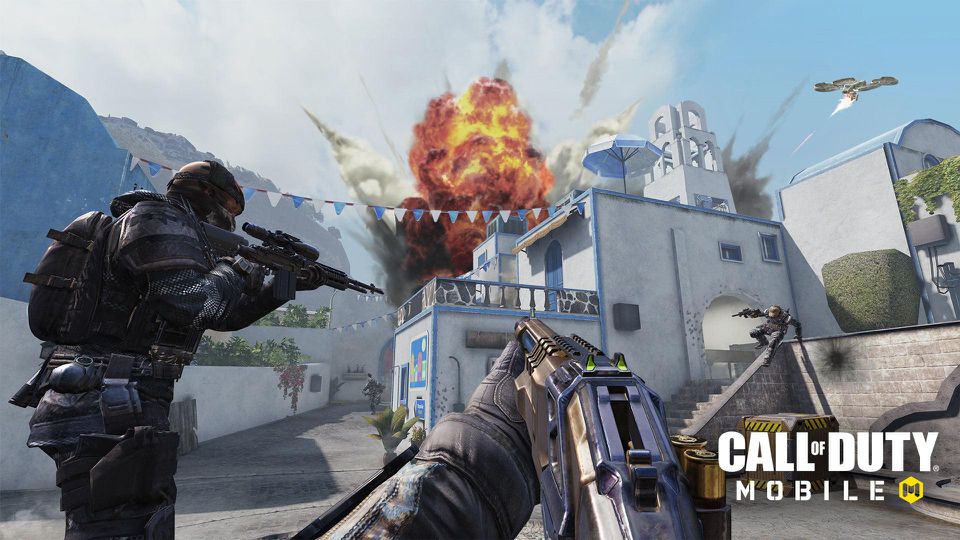 Call of Duty is one of the most praised military, first person shooting game on PC for many years. Finally, we get to see the action of this amazing game on mobile. Here's everything you need to know about Call of Duty: Mobile.
Gameplay
Call of Duty: Mobile is a multiplayer shooter just like the rest of the franchise and its free-to-play. It's almost identical to Call of Duty: Legends of War, a Tencent-developed game that soft-launched in alpha late last year. But it was been dropped in favor of the Mobile moniker.
Users can play in several of the multiplayer games modes they have come to love from other Call of Duty games, including:
Team Deathmatch
Search and Destroy
Domination
Free-For-All
Frontline
Hardpoint
Battle Royale
More modes, content, and events will be released on a regular basis.
The game will feature a 60fps gameplay, multiplayer modes, and several classic Call of Duty maps like:
Nuketown
Crash
Hijacked
Crossfire
Standoff
Killhouse
Firing Range
Of course, you will also be able to play as many iconic characters from the franchise, such as the undying Price and Ghost.
Call of Duty: Mobile's Battle Royale mode will work with a few welcome additions. It supports up to 100 players in single, two-person, or four-person teams who will fight in maps designed exclusively for the game. Players will fight as one of several different classes including:
Defender
Mechanic
Scout
Clown
Medic
Ninja
Maps pit players against one another across land, sea, and air with ATVs, helicopters, and tactical rafts.
The game will feature touch controls since it is a mobile game, but we aren't sure if it will also launch with controller support. Overall the game's performance and various game modes all look very promising.
Configuration
According to Activision, the settings are quite configurable allowing players to choose things like aim sensitivity, pick and fine-tune the gyroscope function for aiming, toggle sprint to always-on, and tweak the camera field-of-vision.
The game also offers two modes: simple and advanced. Simple mode auto-fires at enemies when the reticle is focused on them, while advanced requires the player to manually fire. Advanced mode also lets the player choose how to hold different weapon types and customize the HUD.
With load-outs, players can pick a primary and secondary weapon, skins for each of their weapons, and explosive or tactical grenades. There are also weapon skills like in Call of Duty: Black Ops 4 and up to three perks can be chosen for each loadout.
Price and Availability
Call of Duty Mobile will launch worldwide, excluding Mainland China, Vietnam, and Belgium. It will be available for both Android and iOS.The official launch date is set for October 1 after Activision announced the game was in development earlier this year.
The game is free-to-play, and Activision has not revealed yet how much in-app purchases will cost. Hopefully, the developer's monetization plan focuses on cosmetic items, rather than paying for better gear and more modes.
The franchise had a pretty robust leveling system in the past. We expect that this mobile franchise isn't also pay-to-win.