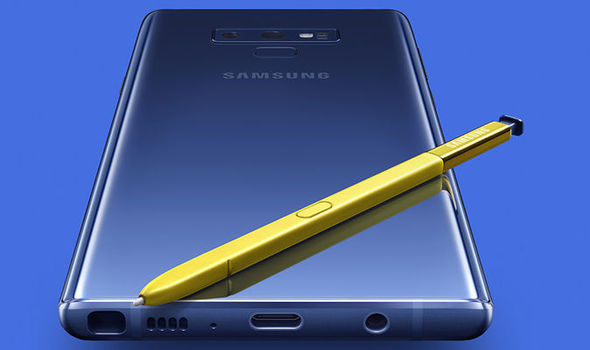 The Samsung Galaxy Note 9 is dubbed as the greatest smartphone this year, but like everything else, it's not perfect.
Highly advertised and overpriced, the most anticipated Galaxy Note 9 might've slacked off from some very important features including making it repair-friendly. iFixit, a highly respected gadget repair website which rates the phone's durability and fixability, has recently conducted a teardown of our favorite phone.
iFixit Rates Galaxy Note 9: 4 out of 10
Turns out the Samsung Galaxy Note 9 isn't that great after all. It only received a 4 out of 10 rating for its ease of repair continuing Samsung's rating from iFixit since 2017. We all know Samsung phones depreciates easily and that's probably the case why the company does not invest in the repairability aspects.
iFixit's ratings and comments matched the results in the Galaxy Note 8 as if it was copy-pasted. This means Samsung really just copy-pasted the standards of Galaxy Note 8 such as the headphone jack, USB Type-C elements, and the use of standard Phillips screws. It also means Samsung is only using glue barriers and you have to remove the rear glass panel to do component repairs.
You can't repair a Galaxy Note 9 just by watching a YouTube tutorial. It's just so painstakingly annoying that the company sticks with the old-fashion glue in their products. If the phone screen is damaged, since it is attached with glue, it will easily crack and it means you will have to replace the entire chassis.
The most admired and improved Bluetooth S-Pen was also tested and iFixit commented that it opens up "like a banana". You have to break the casing to actually open it, but at least it's not attached together with glue.
Rating compared to other phones
On the lighter side, Samsung Galaxy Note 9 is not the only phone who received a 4 out of 10 rating. The flagships Galaxy S9 Plus, LG G7 ThinQ, and Huawei P20 Pro earned the same score.
Google Pixel 2 XL earned an awesome score of 7 out of 10 which is probably the best rating this year. There are still phones yet to be released so we can't say for sure.
The phone that received the most terrible rating this year is the Essential Phone scoring only 1 out of 10. So, Essential phone users out there, don't break your phone because there is probably no way to repair it.
Same goes for the Samsung Galaxy Note 9 users. Do be careful when holding your phone because it's pretty delicate and the repairman will be having a hard time. If you don't want to lose your $1,000 in a single fall, better equip it with safety casing immediately right out of the box.
For now, the disappointing repair is the least discussed issue. The users are still enjoying the new Galaxy Note praising the phone from the screen to the S-Pen.
Most critics actually believe that the Samsung Galaxy Note 9 is the best phone you can get for $1,000 because 90% of that cost is compensated for features and functionality. I guess it's too soon to doubt the Galaxy Note 9. As most people suggest, it's probably the best phone in 2018.