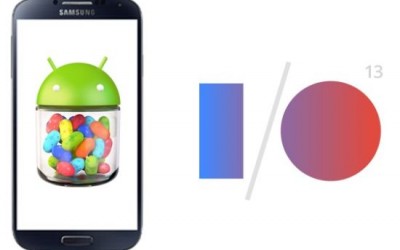 At the recent Google I/O event in San Francisco, Google announced something that it had never done before: it was taking an existing piece of Android hardware offered by a manufacturer and installing its own Nexus-like operating system onto the device.
Rooted Android users have been doing this for years, but Google now appears to be joining in on the fun. Google announced that it would be releasing a "Google Edition" of the Samsung Galaxy S4 on June 26, 2013.
The Google Edition of the Galaxy S4 would replace the Samsung-modified version of Android with a pure Nexus-like version of Android. Like Google's Nexus devices, this copy of Android would feature the latest Android versions and would receive Android updates soon after they were announced.
Users would not be forced into using Samsung software, nor would they have to use the hit-and-miss Touchwiz user interface. Yes, you should be getting excited. Here's everything you need to know about the Samsung Galaxy S4 – Google Edition:
The price
The Galaxy S4 GE costs $649 without a contract. However, two American carriers have already promised to carry the device, including AT&T and T-Mobile, both of which currently sell the Galaxy S4 for $199 on a two year contract.
Tech specs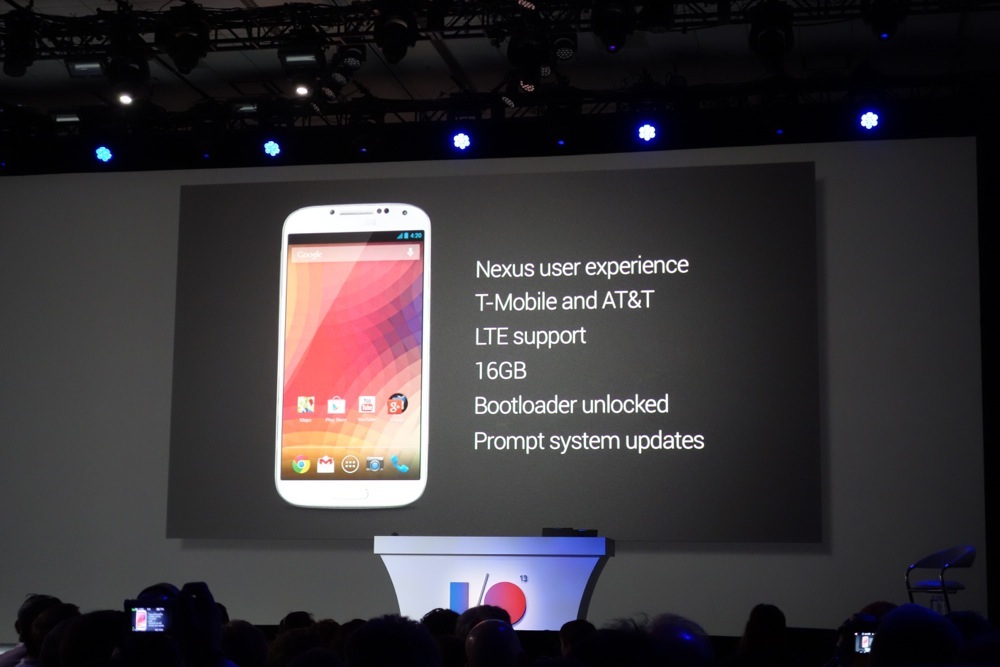 -4G LTE and Wi-Fi connectivity
-16GB internal storage
-Comes with an unlocked bootloader
-Quad core Snapdragon processor at 1.9Ghz
-2GB of RAM
-Adreno 320 GPU
-5 inch full HD display
-13MP rear-mounted camera and 2MP front-facing camera
-IR blaster, Bluetooth 4.0, microUSB 2.0, and all the other modern connection options you expect (and find on the GS4)
Release Date
June 26, 2013
Should you buy it?
If you read Samsung Galaxy S4 reviews, one of the most common complaints is in regards to the Samsung software. Even on my Galaxy S3, the main problems I have involve Samsung's apps and services – something that the company basically forces you to use unless you root your device.
Clearly, Google thinks that the Samsung Galaxy S4 hardware is good, but the software on it could be improved.
My prediction? If Google can combine the pure Android experience of the Nexus with the powerful, top-of-the-line hardware of the Samsung Galaxy S4 (while making enough units available for sale), then the company will have a real winner on its hands. If carriers do indeed release it for $199 on a two year contract, that's one amazing phone for a solid price.