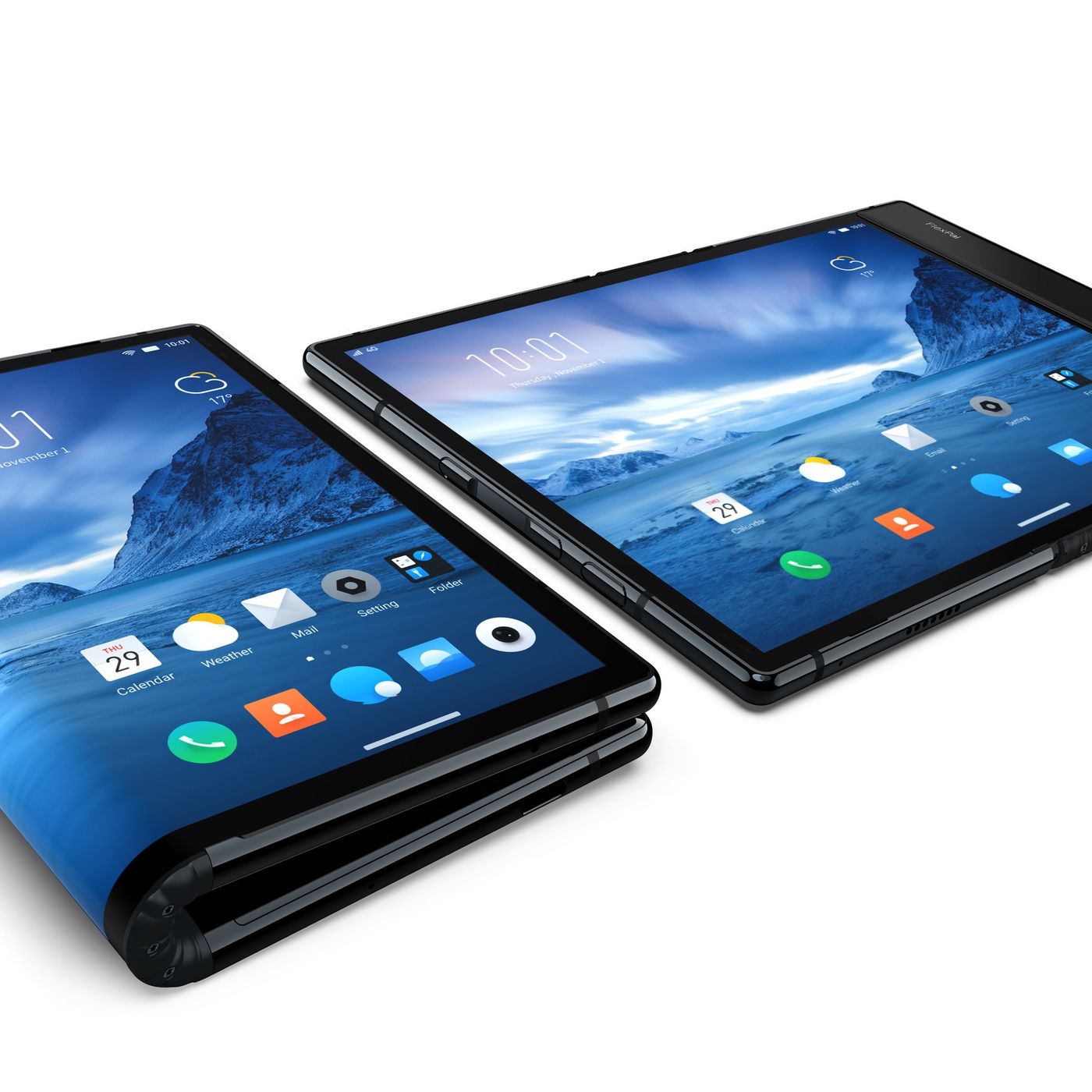 All eyes are on Samsung, Huawei, and LG right now when talking about foldable phones. Although these companies have not yet officially announced the release date, we are certain that they will deliver in due time.
Basically, a foldable phone is a smartphone with improved OLED technology. It has the ability to bend, switch and slice screens, and change displays. It is also expected that Google will develop the Android UI to make it adaptable to a bending screen, and most probably require all app developers to do the same. Ultimately, the rest of the industry is marching on the foldable phone future.
The First Foldable Phone
A company called Royole took the bold step in releasing the first foldable phone way ahead of the famous brands mentioned above. The brand will be showing its foldable phone at CES 2019. The company that it won't be a dummy unit, but a finished product in which attendees can try a hands-on demo of the actual phone. Unfortunately, aside from truly understanding how foldable phone really work, we will also discover major trade-offs and undesirable compromises that come along with it.
Royole FlexPai is the first foldable phone to arrive in the Android market. It comes with 7.8 inches in a 4:3 aspect ration OLED panel. Display resolution is measured at 1920×1440. The flagship also has the specs of a normal phone such as a Snapdragon processor (undeclared version), 6-8GB of RAM, 16+20 MP cameras, and 128-256GB of storage. It also has a fingerprint sensor embedded in the side. Other specs such as battery life will be declared at CES 2019.
The Massive Gaps
The FlexPai folds easily and has magnets to keep it folded, but it has uneven bezels. Meaning, it's much larger on one side making an uneven experience of each side of the screen. The software also gets confused when deciding what way you're holding the phone or which side you're looking at.
The phone is also really wide and thick when folded which makes it less user-friendly. When folded out flat, the hinge doesn't have the strength to snap the whole thing into place. You have to force or pressure it flat by extending it the wrong way.
The screen is covered in plastic, not glass. This is inevitable since glass is not bendable. This means it can be easily scratched, but shatterproof. The plastic cover can handle over 200,000 bends. Moreover, touching a plastic screen is not as comfortable than touching a Gorilla Glass.
This phone may have introduced the same problems a foldable phone has, but it's certain that all brands will be facing the same problems.
This phone may have introduced the same problems a foldable phone has, but it's certain that all brands will be facing the same problems. The sad part is they might have a hard time finding a solution to these problems.
For consumers who are looking forward to a foldable phone future, they have to accept that the shift will have major trade-offs in the smartphone industry, and the core smartphone experience. The Royole FlexPai arrives in a no deal-breaking issues. If companies want their foldable phones to sell, they all need an incredible amount of polish.