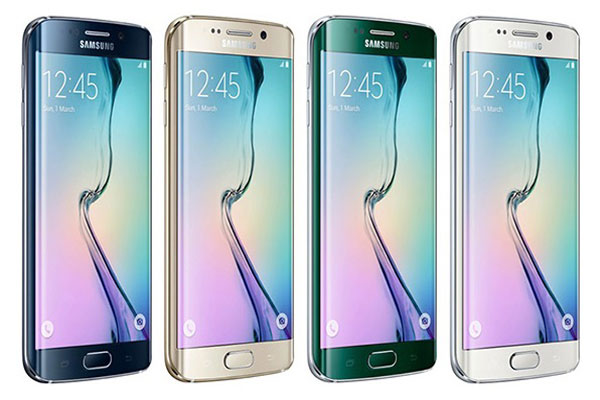 Sleek, stylish, ergonomic, and organic are basically the adjectives we use when describing a smartphone design. We have been hearing these regular words for a very long time, and it's not our fault. Smartphone manufacturers seem to have their ideas to coincide and release identical designs.
It's sometimes hard to differentiate between Android phones. For instance, we didn't need any leaks how the new Samsung S9 will look. The style has been implanted and expected in our head. The real question is: Have we reached the peak of smartphone design?
Here are some reasons why manufacturers probably didn't want to change the design just yet.
Consumers are liking it
So far, the rectangular-shaped and thin-edge design has been the standard design for everyone. It is handy, functional, and has a lot of ergonomics. It can fit in your hand and in your pocket, and enough to reach your ears and mouth during phone calls.
Despite the fact that this has been the standard and the best design so far, consumers are open to new designs. They don't really care how the phone looks. Just as I mentioned above, the Galaxy S9 design has been running for several years. There is almost no difference from the S9, S8, S7, down to Galaxy S6.
Possible designs consumer loves
The rectangular shape is probably hard to let go, but the design can be altered. Why don't manufacturers create an Android phone in a shape of a race car? We're sure car enthusiasts will love it. If this is not possible via manufacturing, they can always make the casing customizable and release different phone casings in the market.
This is also an issue with other smartphone manufacturers. And everyone has adopted the same design concept. Except for LG G-series, which somehow made a little tweaking with its design. The LG G-series has a curved design making it easy to hold, and a leather back casing to keep your hands soft and warm. The curve design also prevents your screen from getting scratches when placing it down with the screen facing the surface.
Phone manufacturers can be creative. The reason could be that they're afraid the new design won't sell out. It's a big risk and investment they must commit. Somehow, the rectangular and curved edges are ergonomic since they don't dig through our pockets and easy to slide in and out. But, we know people, they'll get bored eventually and look for more. It only needs one risky manufacturer to twist the phone design standard around.
When will we expect new designs?
Samsung recently also released a new limited-edition Note 8 for Winter Olympics 2018. Although it's fun Samsung wants to spoil of our athletes, they didn't do much of the design to make it sports reliable and fit for Olympians. The only changes made were in the casing – which is white, and with the Olympics logo in the back. They also pre-installed Olympic themes which we think doesn't help because it is still too fragile for athletes.
It may take a long time for manufacturers to release new smartphone designs. For now, we stick with the design that we are used to, even though they all look almost the same.