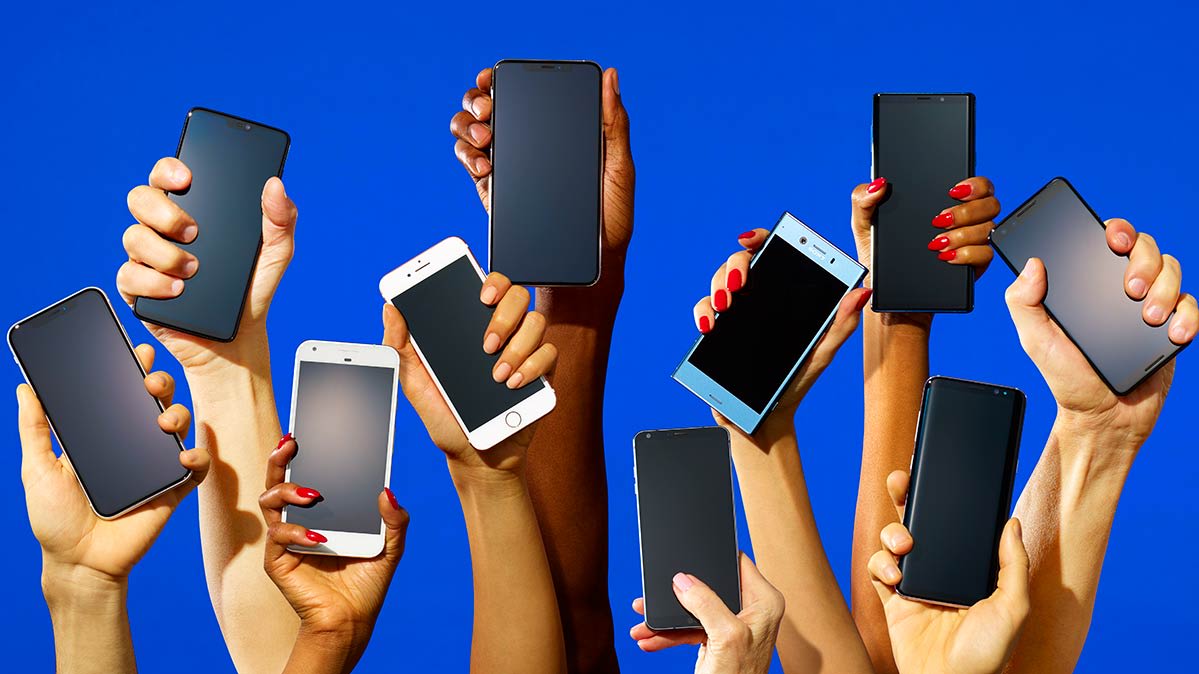 They say it's a mental disorder. Well, selfies aren't that bad if you don't make it an addiction. We all take selfies from time to time, some more often than others, and there's nothing wrong with wanting the best cameras to take them with.
Every phone has different front-facing camera features and we're not only looking at the sheer image quality. Wide-angle lenses and software tricks like beautification, making your eyes glue, your cheeks blossoming, or slimming your chin can help liven up your selfie game.
So, if you're looking for the best selfie camera phones, here's our top 6 list:
Google Pixel 3 XL
The Pixel 3 XL is known for its amazing rear camera quality, but those high marks extend to the front-facing cameras too. You can pick between fantastic standard selfies or wide-angle group shots, and the software automatically corrects lens distortion to prevent that stretched look around the edges. And Night Sight mode takes everything to a whole new level.
ASUS Zenfone 6
Rather than use a smaller and lower-quality front-facing camera setup, ASUS has a smart solution: flip the rear cameras to the front when you need them. The Zenfone 6 lets you take selfies with both rear-facing cameras: a 48MP primary shooter that produces excellent shots by front-facing camera standards, and an ultra-wide 13MP camera that's wider than the Pixel 3 XL.
Samsung Galaxy S10+
The S10+ is another flagship phone with two front cameras, though the secondary sensor is just for measuring the depth to improve portrait mode selfies, rather than giving a noticeably wider shot. The S10+ takes great-looking selfies consistently though and has autofocus, which isn't as common with front-facing cameras as you might expect.
Nokia 7.1
If you don't want to spend a lot but want to take the best possible selfies, the Nokia 7.1 is your jam. On top of being a tremendous overall budget phone with Android One, its 8MP front camera with an 84-degree field of view is reliable for selfies even with multiple people. You can also use the "Bothie" mode in the camera to take a picture from the front and rear cameras at the same time.
Moto G7 Play
The Moto G7 Play isn't going to blow away any of the other phones on this list. But it gets the job done with an 8MP front-facing camera accompanied by an LED flash to help it out in darker scenes. For $180, that's a good pair to have for selfies.
Google Pixel 3a
The Pixel 3 and 3 XL take fantastic selfies, but they're also expensive. For hundreds less, you can get most of that selfie experience in the Pixel 3a. You lose the flexibility of a pair of standard and wide-angle lenses and instead get a single camera in the middle. But the resulting shots — including Night Mode — are still excellent, particularly for this price.
Samsung used to hold the crown for consistent great selfies but, this year, Google wins the selfie game with the Pixel 3. The combination of a wide-angle secondary lens, software correction against lens distortion and Night Sight makes the Pixel 3 XL the best selfie-taking phone ever. Better yet, you can get almost the same selfie features for less with the Pixel 3a.