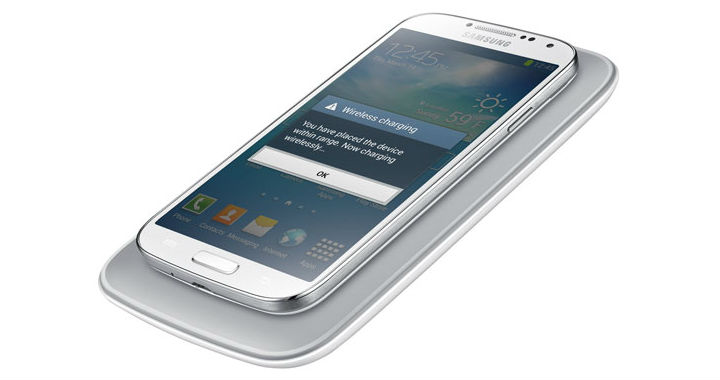 Wireless charging has to be one of the coolest future technologies that is on the brink of becoming mainstream. In the future, dead smartphones may be a thing of the past thanks to automatic wireless charging available over all public networks.
Well, the future just got a little closer for Samsung Galaxy S4 owners. Thanks to a new peripheral, GS4 owners can now wirelessly charge their device using a special pad.
Samsung recently released an official wireless charging pad peripheral onto its official store. It's priced at $49.99 although in order to use the charging pad, you'll also need a special wireless charging pad cover, which costs $39.99. So yes, you're going to have to pay $79.99 if you want to discover the coolest way to charge your smartphone.
The new wireless charging pad uses the 'Qi' standard, which a handful of today's smartphones support for wireless charging. The Qi standard is available on popular devices like the Nokia Lumia 920 as well as the Nexus 4, so you (and your household, friends, roommates, etc.) could get a fair bit of use out of your wireless charging pad.
How to wirelessly charge your Samsung Galaxy S4
Step 1) Buy the wireless charging pad ($49.99)
Step 2) Buy the charging pad cover ($39.99)
Step 3) Wait for both accessories to arrive in the mail, then plug in your wireless charging pad and place the charging pad cover on your Galaxy S4
Step 4) Place your Galaxy S4 on the charging pad and watch the battery meter go up
Enjoy!