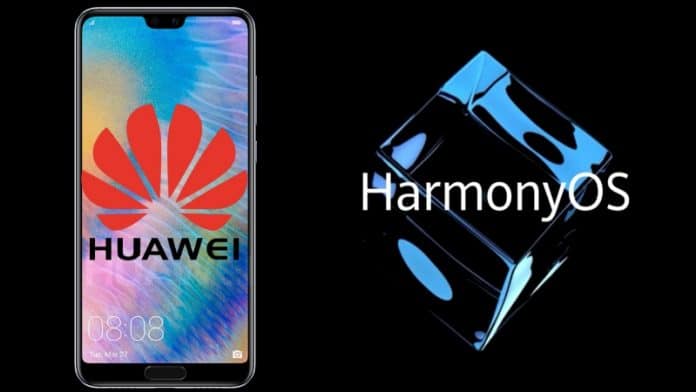 Huawei getting banned from the U.S. and Google still hasn't change. That's why the company needs to make adjustments by developing its own smartphone operating system.
During its annual developer conference today, Huawei announces its very own Harmony OS – the new, open-source platform. Along with it, is the sneak peak of the EMUI 10 running on the Huawei P30 Pro.
HarmonyOS – the final name for its HongmengOS
consumer group CEO Richard Yu told attendees at the Huawei Developer Conference that HarmonyOS is "the first microkernel-based distributed OS for all scenarios."
It supports smartphones, smart speakers, computers, smartwatches, wireless earbuds, cars, and tablets. Sadly, for developer geeks, Huawei says HarmonyOS won't support root access.
The Huawei CEO also noted that the platform will eventually support a range of apps, specifically noting that HTML5, Linux, and, crucially, Android apps will be compatible. Later on, the company promised that the ARK Compiler used in HarmonyOS app development will also support Kotlin, Java, Javascript, C, and C++.
HarmonyOS can replace Android at any time now. But, of course, will still commit to its previous commitments to Google. The first product to use HarmonyOS will be the Honor Vision TV set.
Huawei EMUI 10 on Huawei P30 Pro
Speaking of commitment to Google, it looks like the Huawei P30 Pro will be running on EMUI 10, a new OS with a copied Android 10 skin, according to the early look the company provided before the beta rolls out to the public. Not just the Huawei P30 Pro, however, the news is the upcoming Huawei Mate 30 may also benefit from the EMUI 10 exclusive features.
There's still odd niggle here and there and Huawei hasn't thrown all of its improvements into the build just yet. Apparently, there's much more to come in the way of performance enhancements and features by the time EMUI 10 rolls out later in the year.
The company has retained familiar vibe from its past versions including the desktop drawer, flexible navigation options, and various menus.
Key changes in EMUI 10 focus on improving the look and feel of the operating system. Huawei has broken this down into four main categories — the new Magazine Design philosophy, a low saturation color palette, enhanced Dark Mode, and improved natural animations.
There are also changes in the camera app such as a simpler black background, reworked zoom slider, and an AI toggle button that's much more like Honor devices. The biggest change though is the introduction of new color grading options. The old Standard, Vivid, and Smooth options have been replaced by your choice of 11 new filters.
Overall, EMUI 10 is much more of a gradual evolution than a major overhaul. The changes are mostly subtle and probably won't change too many opinions about the pros and cons of EMUI over, say, stock Android, but you can't please everyone with an Android skin.
So far, Huawei is looking good despite the issues they are currently facing. We hope for more exciting updates from one of the world's most-loved smartphone brands.