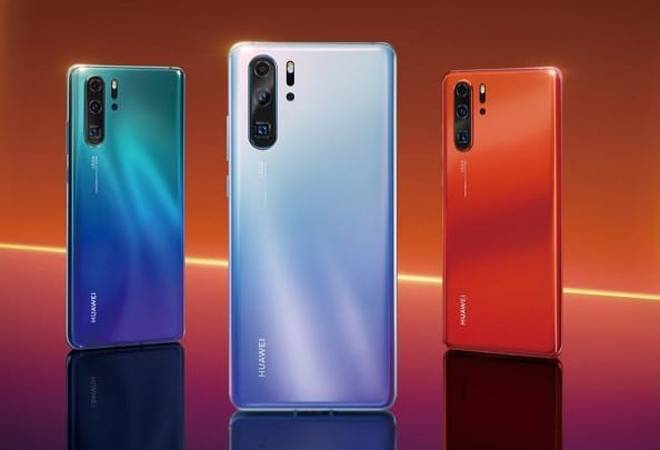 I'm beginning to think that the "P" in P30 stands for "Photography" because that's what these two new beauties are all about. So, let's cut the intro short and get on with it why we think the P series flagship phones stands out in the mobile photography sector.
Versatile Photography        
The P30 Pro camera is packed with impressive features such as 5X optical zoom, a novel RYB sensor, a 32MP selfie cam, a Time-of-Flight sensor for more accurate bokeh, and more!
The phone's camera is probably the most advanced mobile camera yet. The Huawei P30 only has three cameras (no ToF sensor), and only features a 3X-capable zoom camera (instead of 5X) and has a slightly lower-resolution super-wide shooter. The P30 is pretty similar to the P20 Pro from last year which is, of course, not bad.
The Huawei P30 Pro, however, is a sight for sore eyes. It has four cameras on the back.
The main camera features a 40MP sensor with a 27mm f/1.6 lens; by default, images are shot at 10MP resolution, meaning data from four adjacent pixels is combined into one using pixel binning, for improved quality.
An ultra-wide-angle camera is placed at the top which has a 20MP 16mm f/2.2 lens that should provide great landscape shots, groups of people, and other wide-scene scenarios.
The bottom of the triple-camera module is an 8MP f/3.4 lens that uses a horizontal periscope design to achieve the 5X optical zoom to 10X hybrid lossless zoom. The periscope reflects light at a 90-degree angle using a prism. The reflected light then goes through several lenses that are hidden in the body of the phone. In other words, the 5X optical zoom preserves details and clarity, unlike the standard digital zoom you get on most phones.
The fourth camera is a Time-of-Flight (ToF) sensor. The sonar-tech like feature, an infrared light emitted from a flood illuminator is bounced off nearby objects and captured by the 5MP ToF sensor, allows the phone to create accurate background blur effects that highlight the distance of the objects. The sensor also accurately measures the physical dimension of objects in the field of view when using AR Application. Huawei claims an accuracy of 98.5 percent.
Complementing Photography with better colors
Most camera sensors feature red, green, and blue pixels (referred to as RGB) to capture light from a scene. The company claims that it has improved the setup and color quality for the P30 by replacing green with yellow pixels, which can now be called RYB.
Yellow pixels can capture all the green light with some additional red light from a scene, resulting in an increased overall amount of light captured by up to 40 percent. In general, more light equals more clarity for your images.
Thanks to the RYB sensor, dubbed SuperSpectrum, and the algorithms used to discern between red and green light, the P30 Pro can see better in low light, at least, that's what the company emphasizes. Huawei showed several impressive-looking demos, claiming to out-shoot competitors in a low-light situation.
Pricing and Availability
The Huawei P30 costs 799 euros ($902~) and will only be available with 6GB of RAM and 128GB of storage.
The Huawei P30 Pro will retail for 999 euros ($1128~) for the version with 8GB of RAM and 128GB of storage,  1099 euros ($1241~) for the version with 8GB of RAM and 256GB of storage, and 1249 euros ($1410~) for 8GB of RAM and 512GB of storage.
All versions come with Huawei's proprietary Nano Memory card expansion slot.