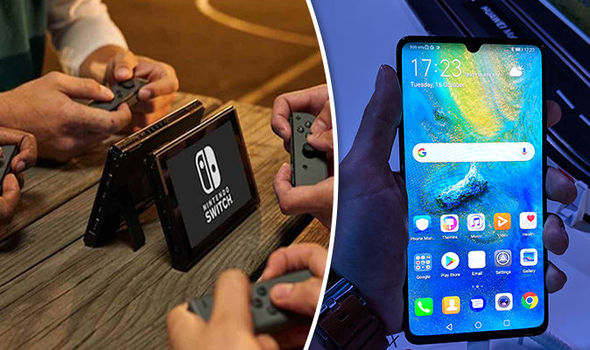 The Huawei Mate 20 X was announced alongside the regular Mate 20 and Mate 20 Pro. The phablet device is surprisingly powerful but somehow struggling with a bit of an identity crisis.
The phone's specs and design alone are perfect for media lovers and such. It has a wide screen, great camera, and fast. Apparently, that's not the company's hope the phone would be recognized. They want it to be known as a powerful gaming phone – fine.
Huawei's Richard Yu proudly pronounced that the Huawei Mate 20 X is the "best portable mobile gaming machine" in the market comparing it not only to other powerful smartphones such as iPhone XS Max and Galaxy Note 9 but also to Nintendo Switch.
The respected company was already ridiculed by many critics due to the nature of the comparison. You can't compare a phone to a gaming console. Huawei, I'm telling you right now. Stop what you are doing.
That being said, the company is pushing to recognize the Mate 20 X as a gaming phone and way better than owning a Nintendo Switch simply because it has a bigger screen, a bigger battery, and a smooth performance.
Here are the specs the premium Mate 20 has:
2-inch screen
1080p resolution
5,000 mAh battery
67 hours of battery life
Whereas the Nintendo Switch has the following specs:
2-inch screen size
720p resolution
4,310 mAh
03 hours of battery life
There's no doubt the phablet has better specs than the Nintendo Switch. The problem is Huawei is barking at the wrong tree. If the company is really aiming to get a name in the market, they should've built an Android phone on par with the latest Razer Phone 2 and ASUS ROG phone. That would have made more sense.
If Huawei doesn't change their marketing strategy, it might end up with the same fate as Nintendo Switch's competitors. For the last three decades, this portable Nintendo gaming device has brushed off a number of competitors from other companies such as Atari, Sega, SNK, and even the ever-popular PSP and PS Vita by Sony.
That's because Nintendo was able to combine functionality and affordability. The Switch is only priced at $299 today while the Mate 20 X is about four times more expensive – $1,033.
Huawei is absolutely serious in turning Mate 20 X into a gaming device. In fact, they even developed their very own gamepad solely dedicated to the Mate 20 X.
There's no question about the phone's specs and key features, but its desperate attempt to grab the gaming industry's attention won't do them any favor. Pitting the Mate 20 X to Nintendo Switch was a poor marketing strategy. The company totally ignored that reason why millions of people buy portable gaming hardware in the first place.
Many people love playing mobile games. But, it's always different if you own a gaming console since smartphones also serve other purposes. Besides, you won't find the same games available on the Nintendo eShop at the Google Play Store. You can't really test which device is better in terms of performance.