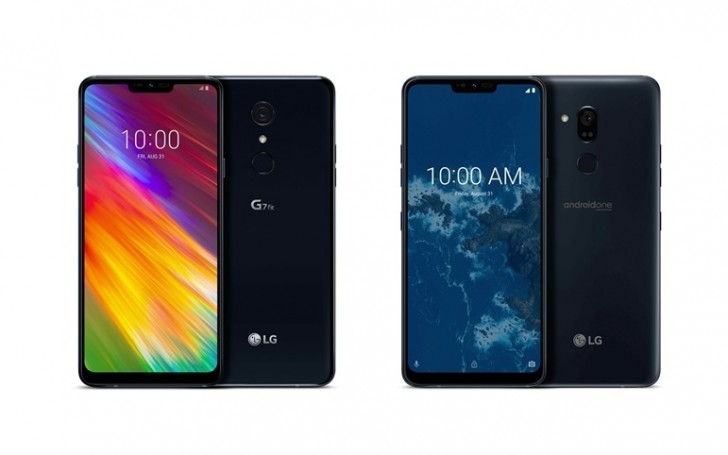 LG wants to get ahead of the awesome flagships in IFA 2018 by launching two new smartphones. As announced via XDA's blog, the LG G7 One and LG G7 Fit are the latest LG flagships you can buy.
Both phones include last-gen chipsets, a display notch, and QHD+ screens, while the LG G7 One has a unique feature and that is the Android One OS. Although Android One smartphones usually come with less-than-flagship specs, the LG G7 One generally features high-tier components, yet there are still areas that did not meet the 2018 phone expectations.
LG G7 One
The phone comes with 32GB storage and only one 16MP rear camera. Most 2018 flagships come with a dual-camera setup. That's rather disappointing since LG is a good photography phone.
LG G7 One has compensated the other lacking features with its QHD+ display, a Snapdragon 835, Adreno 540 GPU, and 4GB of RAM. The kind of specs you'll find on premium phones, at least in 2017, such as Google Note 8 and Google Pixel 2.
Everyone agrees that it's rather uncommon for a phone running the Android One program to be using a year-old chipset. But if the reason was to cut off the price and keep it budget-friendly, then we won't argue. The LG G7 One is just a budget phone after all. Besides, there's no problem with the Pixel 2's performance.
Official price is yet to be announced but we have a rough estimate of about U$750. It is available in Aurora Black and Moroccan Blue colors.
LG G7 Fit
LG G7 Fit is not running on Android One, rather it features LG's very own UX Skin. This flagship is expected to be a low-tier phone with lower specs compared to LG G7 One and at a lower price for sure.
The LG G7 Fit will be running on an older chipset that the G7 One. It is equipped with the Snapdragon 821, Adreno 530 GPU, and slightly less impressive cameras. It also has a single 16MP rear camera with smaller apertures. When it comes to storage, the LG G7 Fit lords over the G7 One with 64GB storage. That made me wonder, shouldn't be the one running on Android One deserves a bigger storage?
That's a question only LG can answer, as well as the reason behind the "Fit" branding. Again, no official price was announced but this should come slightly cheaper than the G7 One.
LG G7 fits is available in Platinum Gray and Aurora Black colors.
What LG G7 One and LG G7 Fit have in common
Both phones almost move duplicate specs. The display is 6.1-inch, QHD+ (3120×1440) 19.5:9, FullVision, and Super Bright IPS display with notch (564ppi). External memory is expandable up to 2TB via a MicroSD card.
The front camera is 8MP with the same aperture and wide-angle lenses. They both have a fingerprint scanner at the back as well as a 3,000mAh battery. Connectivity speed is quite similar and everyone's favorite feature is still retained – the headphone jack.
They come with the same size, although the LG G7 One is 4g lighter compared to the G7 Fit.
The ultimate deciding factor when choosing between the two is whether you prefer a phone running on Android One or just the regular Android Oreo.