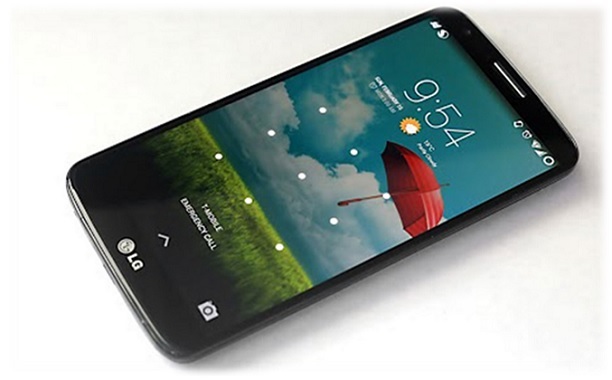 Most Android devices make it difficult to unlock the bootloader.
The bootloader, after all, is responsible for booting your device the way it's meant to be booted. An unlocked bootloader can be tampered with, which means people could brick their devices.
LG, however, may be taking a different approach. According to a new letter sent to a customer, LG is preparing to release a bootloader unlocker for the LG G3.
That letter was sent by XDA Developers Forum member wolfgart. LG responded to his question of an unlocked bootloader with this: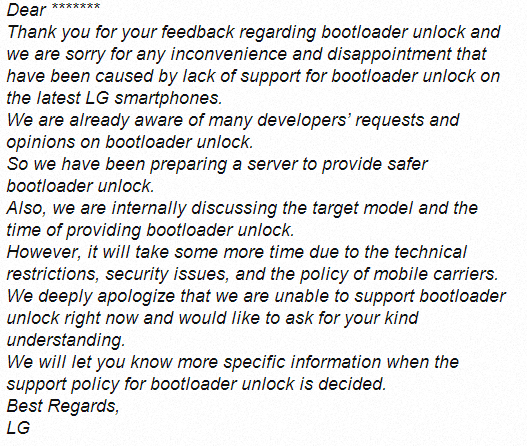 Judging by that letter, LG is currently working to unlock the G3's bootloader but it's taking time due to "technical restrictions." The LG team didn't provide an estimated arrival date for the unlocker tool, but they seem to be seriously working on releasing it as soon as possible.
Of course, LG's letter also mentions the difficulty of working with carriers. North American carriers severely restrict users and an unlocked bootloader would be a bizarre departure from their usual strict stance against user customization.
Pushing the bootloader unlocker past North American carriers would be tough, but distributing the unlocker online might solve that problem.
But we can hope, right?
Stay tuned to the One Click Root blog and we'll let you know as soon as LG posts the unlocked bootloader online.