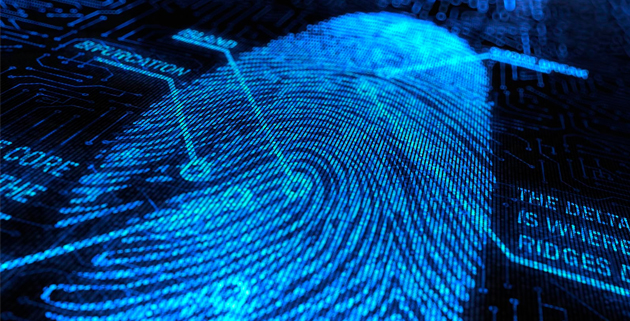 Remember when Apple revealed the iPhone 5S's fingerprint sensors and the Android world laughed at that pitiful "innovation"? Well, those same Android users will have to do some creative backpedaling when Android smartphones start to feature fingerprint sensors in 2014.
According to several reports, a number of Android smartphones will be receiving fingerprint sensors in 2014.This news comes courtesy of the FIDO Alliance, a group of tech giants including Lenovo, PayPal, and Google, whose goal is to make web authentication more secure without complicating the login process.
Specifically, the president of the FIDO Alliance, Michael Barrett, said that a safer internet is just six months away and by that time, users will be able to swipe a finger across a smartphone in order to gain access to online accounts.
Barrett has staged a long war against the password, the age-old authentication device that can be easily hacked if you know something about the individual. Earlier this year, Barrett said:
"Our intention is to really obliterate, within a certain number of years, both passwords and PINs and see the whole internet – including internally in enterprises – obliterate user IDs and passwords and PINs from the face of the planet."
Bennett praises Apple for integrating a fingerprint sensor on its iPhone 5S but points out that Apple, unlike its rival Google, is not a member of the FIDO Alliance. However, he did say that Apple may be a FIDO Alliance member within the next few years, which would make that Alliance a true collaboration of all of the world's top tech companies.
In any case, I would bet that ten years from now, passwords are going to be a thing of the past and we'll be using eyes and fingers to sign into everything.