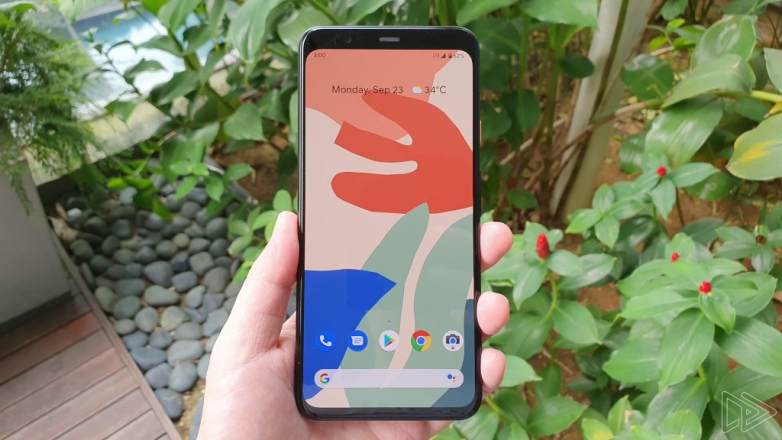 Google Pixel 4 is one of the best smartphones today and it easily competes with the boastful Huawei Mate 30 Pro, or even the new iPhone 11. The flagship consists of many new features a smartphone can have, and the brand does not stop improving the phone from the launch.
Recently, Google announces new updates and apps exclusive for Google Pixel 4 that should put a big smile on Pixel 4 users. Here's everything you need to know:
Pixel 4 Motion Sense will work in 38 markets
It was first noted that the Pixel 4's hands-free gestures will only be available in 38 markets. Since the feature requires the use of the Project Soli radar system, Google would need permission from relevant authorities to use it. Apparently, just very recently, it has increased to 53 locales. There is evidence via the Google database that Australia, French Guiana, French Indian Ocean Territories, French Polynesia, Guadeloupe, Korea, Martinique markets are added to the initial list.
Google whitelisted the following music apps to support Motion Sense on Pixel 4 phones:
Amazon Music
Deezer
Google Play Music
iHeartRadio
Pandora
Spotify
Spotify Stations
YouTube Music
YouTube
However, Google added Pixel 4 gestures will also be compatible with more apps. The evidence suggests 24 apps but, so far, only these are mentioned:
Anghami
Apple Music
Tidal
Wynk
My Music
Gaana Music
Hungama Music
JioSaavn
Genie Music
Bugs Music
Napster Music
Shazam
SiriusXM
KKBOX
AWA
Pixel Themes app
Google's new Pixel Themes app will allow you to customize fonts, icon designs, accent colors, and more on Pixel 4 devices. You can now download it with the APK 9to5Google was able to access through the pre-release Pixel 4 XL unit.
Pixel Launcher
The new set of Pixel 4 apps also features the Pixel Launcher. The only new change here is the ability to swipe down to access your device's notification tray. The APK for the Pixel Launcher was also extracted from the pre-release Pixel 4 XL unit and should work not only on Pixel 4, but with any Pixel device.
Pixel 4 live wallpapers
New live wallpapers on Pixel 4 were uncovered by 9to5Google.
You can choose from wallpapers called Prickly, Leafy, Rocky, and Sights From The Sun. There's also a Doodle wallpaper which allows you to move objects around on the screen. A Compass wallpaper lets you pick a location and the compass then points to it. There are the "Living Universe" set of wallpapers which now feature locations in Saudi Arabia, Australia, and Switzerland.
Six of the nine Pixel 4 wallpapers support the system-wide dark mode and turn dark in accordance.
Google Voice Recorder
The Google Pixel 4 phones will come pre-installed with a voice recording app. The app allows you to start voice recordings with the tap of the record button, and you can also share recordings straight from within the app.
You can download these new Pixel 4 apps now at the XDA Developer or links from 9to5Google. With all these cool features Google has in store for the Pixel 4, can it reclaim the crown as the benchmark Android phone? We'll know soon.