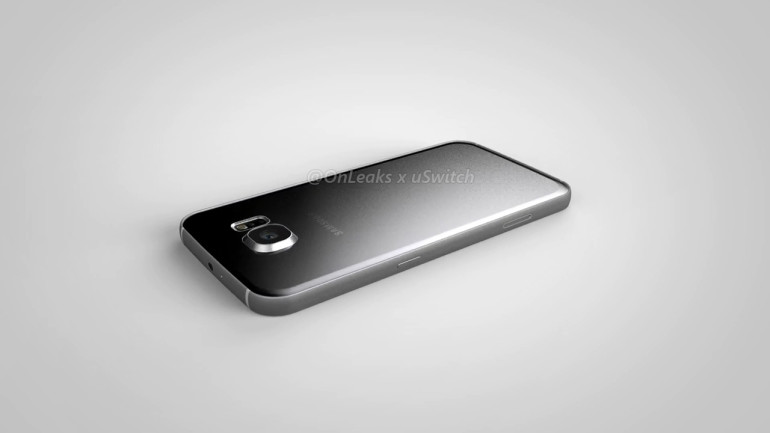 The Samsung Galaxy S7 is expected to be released sooner than any Galaxy S device in the past. Instead of debuting at MWC 2016, the Galaxy S7 may be on the market as early as January 2016.
That's why we're getting some of the biggest Galaxy S7 rumors right now.
This morning, news hit the internet of one of the biggest Galaxy S7 leaks to date.
Uswitch and Onleaks posted images and videos this morning of what the Galaxy S7's exterior case design could look like.
In the video below, you can see what the Galaxy S7 and Galaxy S7 Plus are expected to look like:
At first glance, the phones look (understandably) similar to the Galaxy S6. But here are a few of the important things you may not have noticed from the Galaxy S7 design video:
–According to @OnLeaks, the leaked renders come from "his most trusted source" and are based on detailed blueprints supplied to third-party accessory manufacturers ahead of a phone's launch
-In other words, somebody at a case manufacturer or Bluetooth accessory maker likely leaked this design video to OnLeaks
-Samsung gives away these blueprints to case-makers and other accessories retailers to help them ensure their products will be compatible with the finished phone
-The Galaxy S7 is expected to feature a screen fairly close in size to the Galaxy S6's 5.1-inch display
-The Galaxy S7 Plus, also featured in the video above, features a more rounded metal frame then the Galaxy S6.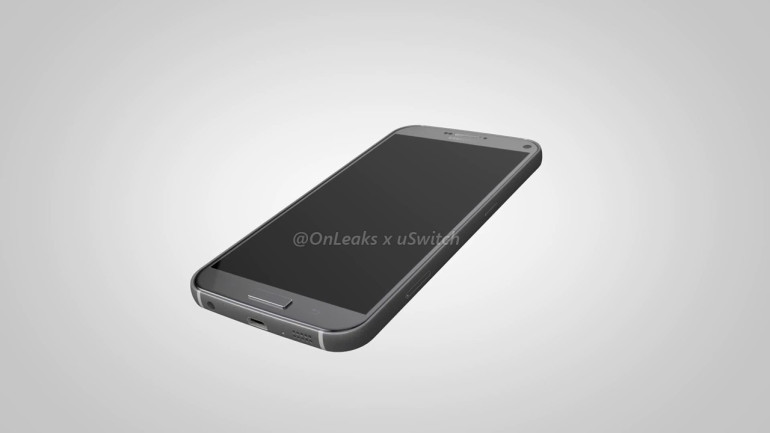 –That Galaxy S7 Plus is expected to feature a 6 inch screen, and the video and leaks listed above all but confirm that. Expect the sizing to be somewhere around 163.40mm high x 82.00mm long as well as 7.82mm thick (9.05mm thick where the rear camera protrudes)
-In case those measurements don't mean very much to you: trust me – the Galaxy S7 Plus would be one of the thinnest phablets on the market if it was that size, which could make it more attractive to the casual buyer.
–No USB Type-C port is found on the Galaxy S7, which means that Samsung is likely going to feature a standard micro-USB slot. A Type-C USB slot would have meant that Galaxy S7 owners could look forward to faster data speeds and faster battery charging, but it doesn't look like it was meant to be.
-The home button is also noticeably more rectangular, wider, and thinner than the home button on the Galaxy S7. From a measurements standpoint, the S7 Plus's home button is 18mm x 5mm, while the S6's home button is 16mm x 6.7mm.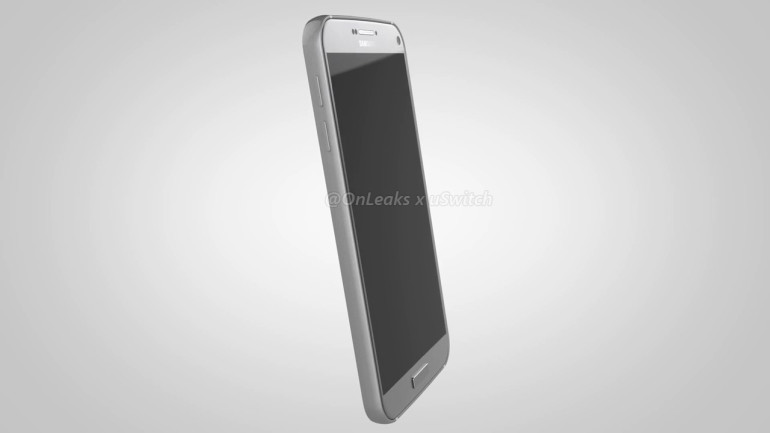 -The front-facing camera has moved to a new spot and now sits surprisingly close to the edge of the phone, on the right hand side of the device.
-The SIM tray remains further down
-There is no microSD slot
–Samsung is expected to add technology similar to Apple's 3D Touch, which measures the force of your feedback using a pressure-sensitive screen. When you tap an app with normal force, the app will open normally. If you tap an app with extra force, it will open a pop-up menu with shortcuts to key features.
-The Galaxy S7's main camera will either by 16MP or 12MP (uSwitch claims that two different sources offered two different points of information about this)
-Samsung is also reportedly replacing its own multi-core Exynos processor with a processor manufactured by Qualcomm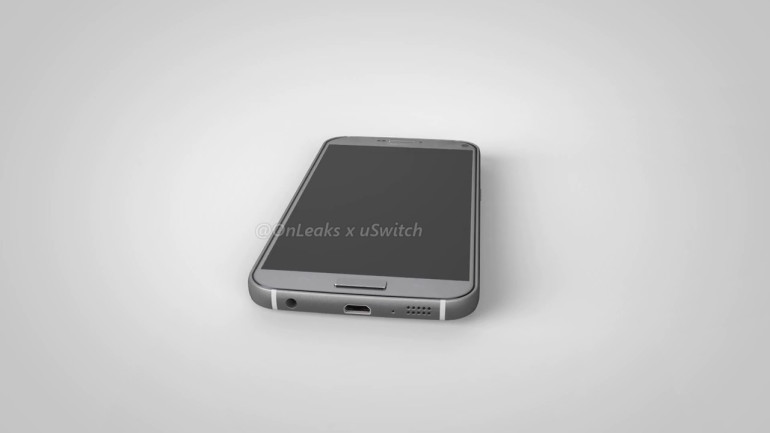 Samsung Galaxy S7 Release Date
Everything seems to be on track for a Samsung Galaxy S7 release date of February 2016. Some even believe the phone will be released as early as January 2016 – while others claim it will be launched in early March closer to the release date of previous Samsung flagships.
Ultimately, Samsung hasn't even announced the Galaxy S7 officially and it's already the most anticipated phone of 2016. Stay tuned to the One Click Root blog for more information about Galaxy S7 leaks as we move forward.